Pretty much every One Direction fan knows what happened on October 2nd 2011 – that's right, Louis Tomlinson tweeted his famous 'Always in my heart' – tweet to Harry Styles and coincidentally, it's right after he started dating Eleanor Calder.
Always in my heart @Harry_Styles . Yours sincerely, Louis

— Louis Tomlinson (@Louis_Tomlinson) October 2, 2011
We're not gonna argue with you about what it means, but we all know it's one of the loveliest things ever, so to celebrate the four year anniversary and the tweet reaching over 1.5 million retweets, we've compiled a list with some of the cutest Larry Stylinson moments.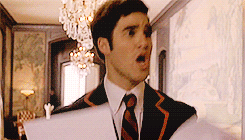 These are in no particular order because we wouldn't be able to choose a favourite.
1. This is equally perfect and creepy and it's not just a moment, but several.
2. Remember when they did this interview with just the two of them in Paris and they were being so flirty it's actually painful to watch?
3. Harry is so thirsty for Louis lips we're not even sure he's breathing…*'Kiss the girl' from 'The little mermaid' starts playing in the background*
4.  Harry being thirsty 2.0
5. And then there's that one time he just really couldn't resist anymore
6. Fetus Larry holding each other
7. Then we've got Harry looking like this after Louis whispered in his ear
8. And let's not forget how Louis looked like
9. Do we even want to know what he's whispering?
10. Louis is just very *ahem* excited to see Harry's body and we really don't blame him at all
11.  Cute little kiss on the cheek and yes there's video evidence
12.  Why does nobody hug us like this? (This is slowed down btw)
13.  Possessive much, Styles?
14.  Seriously, they're adorable. Enjoy Louis biting Harry's back
15. 'Don't touch my boy!'
16. Louis doing is own share of staring without breathing
17. Who the hell even bites someone's nose lovingly? – Louis Tomlinson, that's who
18. 'Now kiss me you fool'
19. We're having a breakdown because of the cuteness overload
20. And then there's the softest high five in the existence of  humanity
We'd honestly be able to give you way more, but this will have to do for now. And if you need more you should check out freddieismyqueen on Youtube, their videos are seriously amazing.
Bonus: We just couldn't resist

21. Their balls touching
22. The moment they saw their future
23. Even when they were first put together they were like magnets
24. There are literally hearts and stars in Louis' eyes
25.  We just can't handle this anymore
What's your favourite Larry moment? Tweet us @maximumpop