If there's one thing we love about Kylie Jenner, it's her ability to switch up her hair whenever she damn well wants. Kylizzle has had more hair colours than we've had pizzas, and THAT is saying something.
It'll come as no surprise, then, to hear that Kylie has switched up her locks yet again, and it's all very secret squirrel.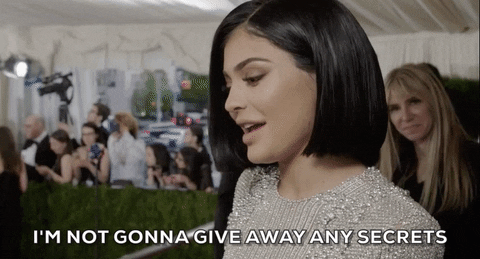 This time, though, instead of a wig, Kylie's opted to get her ACTUAL real-life hair done, so it's a preeetttty big deal.
Kylie documented her hair transformation from raven black to beautiful blonde in the best way she knows how – SNAPCHAT.
She started off showing us her newly dyed blonde locks.
Before posting a video of her dancing in her hair towel (come on, we've all done it). 
And what hair transformation is complete without a quick BBQ?
But, here's the catch – Kylie couldn't decide between platinum blonde or honey. OH, THE DRAMA. 
Looking at her latest snap, we have a sneaking suspicion that Kylie *may* have opted for honey, but we can't be sure. 
We're now on tenterhooks waiting for Kylizzle to reveal exactly what shade of blonde she's opted for.  It's like the cliffhanger at the end of Eastenders, and we can't deal.
Whatever colour she's chosen, we're sure Kylie will look superb. We reckon it's only a matter of time, though, before KJ ventures back into her 'wonder room' of wigs.
We love ya, Kylie.