It's safe to say that the world has gone CRAZY for Kylie Cosmetics. So when the main lady herself teased of the brand's first ever collab on Snapchat, we were all DYING with suspense.
But WHO could she have possibly collabed with? Could it be MAC or NYX Cosmetics? Perhaps it's Urban Decay, or Sleek? THE TENSION IS REAL.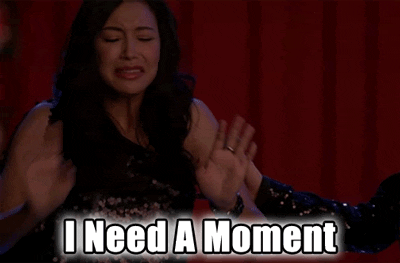 While all of the above would be amazing, unfortunately, they're all incorrect (at least for now, anyway).
In fact, Kylie's actually done what any respectable Kardashian/Jenner would do, and has decided to work with none other than sister KHLOE.
Ladies and gents, meet the KOKO Kollection.
*swoon*
The kollection features four different lip shades, which have been created by Khloe and packaged into glorious golden tubes.
Inside the kollection you'll find three matte shades – a deep burgundy called Gorg, a bright fuchsia called Okurrr, and a rosy nude called Khlo$, plus a shimmery pink gloss called Damn Gina.
Want to see what they look like IRL, as modelled by the beautiful Jordyn Woods? Ofc you do.
First up, it's GORG  (and it really is as gorg as it sounds).
For a brighter pop, try Okurr. 
If you fancy some shimmer, Damn Gina is the shade for you. 
And finally, it's our fave — KHLO$.
Oh, and just in case you were in need of any more convincing, there are some swatches to gush over, too.
Speaking about the kollection on Snapchat, Kylie said, "This is by far one of my favorite projects, and Khloe you did such a good job."
And being the absolute babe that she is, Kylie added, "[A set of three matte lipsticks and a gloss would typically cost $66], but Khloe and I love you guys and we really wanted everyone to have a chance to experience this collection, so it's $40 on KylieCosmetics.com".
YOU GUYS ARE THE CUTEST.
KYLIE JENNER JUST BROUGHT BACK ONE OF YOUR FAVE 90S HAIR TRENDS ON SNAPCHAT
What do you think about the kollab? Are you as in awe as we are, or were you hoping for something a little *less* predictable? Who do you want to see Kylie work with next? Don't forget to let us know by leaving a comment below!
The KOKO Kollection will be available to buy on November 9 at 11 p.m. GMT on the Kylie Cosmetics website.