If, like us, you're still reminiscing of life before GCSEs and generally having to act like a (sort of) grownup, then you are absolutely going to LOVE Kylie's latest hair venture.
Taking to Snapchat (because, where else?), she showcased her new favourite parting style – and let's just say, it looks preeeettttyyy familiar.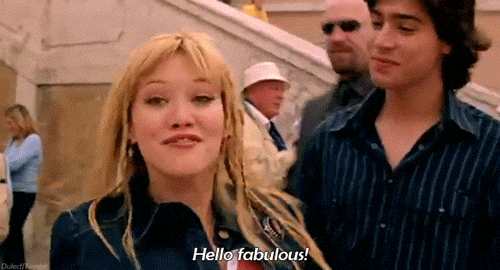 Taking us right back to the 90s, Kylie showed off her wonderfully nostalgic zig-zag parting.
YES, SHE'S BROUGHT BACK THE ACTUAL ZIG-ZAG PARTING. It's like the 90s all over again.
And how cute are her pooches?
After using Snapchat for the big reveal of her brand-new blonde locks a couple of weeks ago, it comes as no surprise that she wants to show off her new look.
Kylizzle's no stranger to mixing up her style, so we reckon it's only a matter of time before she showcases another epic hair-do. We're just hoping that she sticks with the whole 90s theme, because who wouldn't want to see the return of crimping, butterfly clips and hair jewellery?
Fancy giving the zig-zag parting a go for yourself? Make sure to tweet or Snapchat us pics at @maximumpop.