What's not to love about pop stars covering other pop stars songs? Nothing, we tell you. Nothing. In fact Kelly Clarkson is just the bloody queen of them!
Kelly Clarkson covered Miley Cyrus' famous 'Wrecking Ball' as part of a fan request slot as part of her tour and we bloody love it.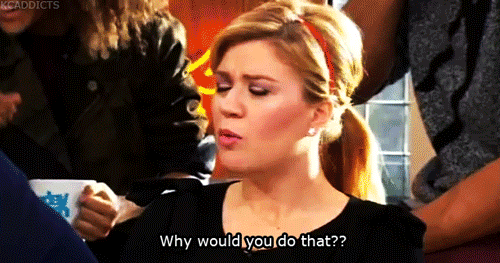 "I've just been dying to sing this song for a while," said Miss Clarkson before belting out some killer notes in her version. Listen to it below…
Can Miley and Kelly release a song together, please?!