Have you fallen for 'Talon' yet? If not, we're guessing you haven't read it yet, or its sequel – because here at MP!, it's our new fave read. With undercover dragons, an unlikely summer romance, and surfing in the Cali coast sun, it was the book we never realised we needed.
Fuelling our addiction, we got unleash our questions on the talented author, Julie Kagawa in a chat about her inspirations and her love of huge, fire-breathing lizards.
1. You've written about faeries and vampires in your previous books. Why did you decide to write about dragons for the Talon saga?
Dragons have been my favorite mythological creature as far back as I can remember. No other fantasy creature is as complex as the dragon. They can be ruthless, powerful, dangerous creatures, almost akin to some great dark god (think Smaug from The Hobbit), or the most noble, loyal friend you could have (Toothless from How to Train your Dragon comes to mind).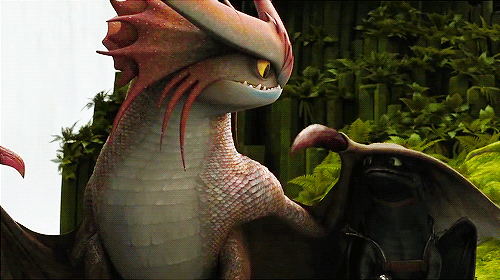 What made writing Rogue and Talon so fun is that I got to write the characters in both their human and dragon forms. Ember as a human is much different than Ember as a dragon, and I had a lot of fun creating what the dragons looked like, how they moved, and how they interacted with normal, everyday things.
2. What is the best thing about dragons?
They're giant lizards that breathe fire, fly, and can best you in a riddle contest 9 times out of 10. Plus they're usually rich. Hard to pick just one.
3. You've said that Ember and Garret were your very first character ideas, from way back in the day. What was so special about them? How did they first come to you? How are they different now than when first conceived?
I started writing a story about a red-haired dragon girl and a hardened dragonslayer when I was in high school. Back then, it was set in medieval times, and Garret was a wandering mercenary knight, while Ember was the daughter of a powerful dragon Garret wanted to kill. In Talon, the setting has changed, and the plot has changed, but Ember and Garret have remained almost the same: the cheerful, fiery dragon girl and the stoic, socially awkward soldier. They have stayed with me nearly my whole life, and I'm thrilled that I finally get to tell their story.
4. What was your inspiration for the world of Talon?
When I started writing the Talon Saga, I knew it was going to be a story about present-day dragons and their war with the Order of St. George. In the modern world, supremely intelligent  dragons aren't going to be living in caves sitting on hordes of gold; they're going to be the CEOs of enormous, powerful organizations. And just as the dragons evolved with the times, so did their enemies. Professional dragonslayers aren't going to be waving around swords and lances; now they have machine guns and sniper rifles and grenades. Updating both Talon and the Order of St. George made the most logical sense, and added to the modern-day feel of the story.
5. Which authors inspire you?
I have so many favorite authors, I don't think I can list them all. I have always loved fantasy, and tend to read mostly in that genre, so the works of Tolkein, C.S. Lewis, Neil Gaiman, R.A. Salvator, and Terry Brooks were the authors I read as a child. I do remember reading The Druid of Shannara by Terry Brooks when I was a teen and thinking I wanted to write like him one day, that is, making the readers cry over the characters, as I did.