For us, Judge Louis was only part of our future dreams and our favorite fanfiction, but now it's reality and we've gotten the first glimpse of him already.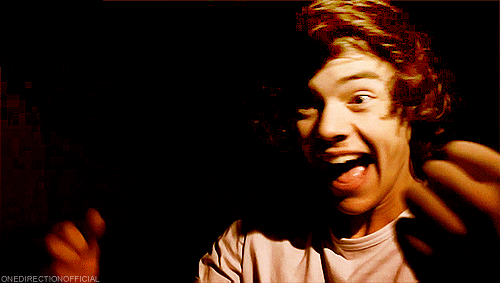 During last weekends 'The X Factor', they showed that advert – you know which one we're talking about – and pretty much gave us a heart attack when we spotted Louis looking fine as hell as Simon's guest judge for judges houses.
VIDEO|| Louis in the X Factor advert ~ Sara pic.twitter.com/XbDrWNWK6u#EMABiggestFans1D

Via @OfficialWith1D

— 1D Updates (@Ot5WWupdatings) October 19, 2015
Can't you just imagine how sassy el Tommo is going to be and how powerful he'll look? It's like fan fiction come to life.
It's not just the advert that's got us pretty much in shock, it's also the pictures that surfaced this morning with Lou just blowing us away with how well he fits into that judges spot.
This one looks like it's straight from a Nicholas Sparks film 'Father, I really love him, please let me have this'.
We don't know about you, but we'd be terrified of singing in front of Luigi and Simon, we'd probably just stand there with our mouths open.
Here we have Louis looking so very serious while Simon can't even deal with it anymore.
Look how gorgeous and dainty he looks, just like a prince.
"Hello, I'm King Louis and no, you don't need to bow down."
We can't wait to see Louis in action this week, we just can't.