16-year old singer, dancer and actress, Jordyn Jones, is far from just a pretty face! She first found fame in the US after she appeared on 'Abby's Ultimate Dance Competition' way back in 2012, placing fifth overall. She then went on to work as a backup dancer, model and she kickstarted her singing career in 2014. However, she has really been ramping up the intensity of her music career this year, releasing the sassy rap-infused 'Fiyacracka.
After hearing this level of sass on a track we just HAD to track her down and find out more about this perfect little pop star.
Hi Jordyn! We've been loving your new single and we wanted to find out which three qualities you think make you a fiyacracka.

Lots of energy, love to stand out, and unstoppable!
You've been performing since the age of two! Do you feel you were destined to do this?
I'd like to say yes because I basically came out dancing! Performing has always been in my blood from such a young age. I always made my family watch me dance for hours!
You're a dancer, singer and you'll soon be appearing in TV shows. How important do you think it is for stars to have their fingers in a lot of pies?
I love being able to sing, dance, act, rap and model because it's a full package and I wanna be able to do it all.
Describe a typical day in the life for Jordyn. 
I would say waking up and walking to Starbucks then going to vocals then after that I usually have a photo-shoot, rehearsal or maybe recording then I hang with friends at night!
We imagine something like this…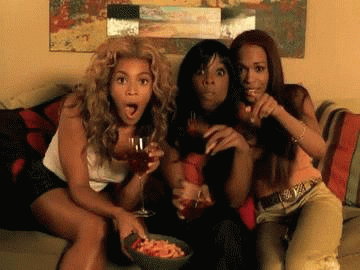 Whereas we look a bit more like this…
Sigh…. anyway.
Which female pop star of our generation embodies girl power the most in your opinion?

I love Selena Gomez she's always about rocking out with your girls and she's really inspiring in many ways.
True dat. For some inspiring life advice from Selena click here.
Your new single is called 'Bruh!', but what are your brothers' most annoying habits? 
You know boys. They are so messy!!!
Again. True dat.
What essential steps are there in Jordyn's plan for world domination?

Work hard, stay in shape and never quit!
ALL. THE. GOALS!
Who would be in your dream squad?
Definitely Gigi, Kylie, Miley, Rihanna and Khloe!
Would you rather be a werewolf or a vampire. Why?
Definitely a werewolf! I love 'Teen Wolf'.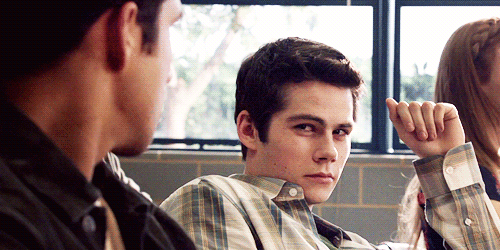 We've seen from your Twitter that you've been loving Pokemon Go. Which Pokemon do you like the most and why?
I love Eevee! She's so powerful and dope haha! I found Pikachu yesterday though!
Thanks for talking to us, Jordyn! Will you accept our application to be a member of your squad of bruhs? Tweet us @maximumpop if you want to join as well.
Jordyn's new singles 'Fiyacracka' and 'Bruh!' are available now to download and stream. So GET TO IT BRUHS!