That's right good ol' Joe Sugg has made another video that we are obsessed with. And yes he's only gone and done another great collaboration hasn't he…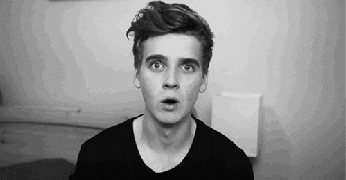 But wait until you find out who the collab is with…
That's right its CONOR MAYNARD YAAASSSS!!!!
The boys made a very cute video using an app called 'Acapella'. As you can imagine Conor singing was… beautiful, wonderful, magical. As for Joe's singing? You'll have to watch to find out.
Who do you think won the sing off? Let us know on Twitter @maximumpop!