Recently we got the chance to put a few questions to Jennifer, who runs the beautiful bookstagram account jenniferwindram. With over 10k followers and a whole host of gorgeous bookish snaps, we were thrilled to chat with her about how she got started and see the awesome way she celebrated Harry Potter's birthday.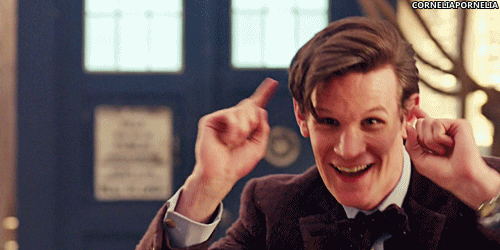 What first attracted you to bookstagram and made you begin posting bookish photos? I sort of stumbled on bookstagram by accident. I've always loved taking photos and I had a personal Instagram account that was mostly pictures of my cats, or pictures I'd taken while travelling. One day I happened to post a photo of the book I was reading, along with a cup of coffee and maybe a donut because, well, I love donuts. And I didn't know if it was the book or the cup of coffee or the donut, but I got twice as many likes on that photo than any other photo I'd ever posted, and I even had a couple of people comment on it.
So I started posting more bookish photos, and interacting with a few people, and I noticed a lot of them were using the #bookstagram hashtag. When I clicked on this tag, I was completely blown away. The photos I saw were so creative and detailed and beautiful. I loved them so much that I just started following all these bookstagram accounts like crazy, and that's when I noticed the other thing – not only did these bookstagrammers take these stunning photos, but they truly loved talking about books and even the larger accounts took the time to respond to the people who commented on their posts. It was like everyone was welcome, whether you had 10 followers or 50,000 followers.
And that's when I knew I really wanted to engage with this community, so I started posting only bookish photos and I'm so happy I did!
What first attracted you to bookstagram and made you begin posting bookish photos? I posted my first book photo back in October of 2015, but I didn't really commit to being a "bookstagram" account until December 1st 2015 when I participated in my first monthly challenge. It was a holiday themed challenge, with different prompts for each day and it really helped me up my photo-taking game and it introduced me to a ton of new bookstagrammers.
Could you describe your Instagram 'aesthetic' in only three words? Hmm… I'd say colourful, messy, and sugary (because a lot of my photos feature candy or donuts!)
Find out how to make your own bookish bakes here.
We know how great bookstagram is, but what is one of your fave things about it? Definitely how supportive the community is. For the most part everyone is so encouraging and helpful and thoughtful. I've seen bookstagrammers send other bookstagrammers care packages when they're feeling down or not feeling well. I've seen them take the time to give advice on how style and edit photos, or how to get more engaged in the community. I've seen them rally around bookstagrammers who have lost their accounts due to hacking, or who are being attacked by trolls. It really is the only online place where I feel like I've found friends from all around the world, that I would really consider friends.
And now, let's spotlight some of your incredible pics! We found 7 gorgeous props to make our bookstagram photos pop, but what is your favourite prop to use?
Oh gosh this is so hard because I'm one of those people that uses TONS of props. I actually have a wall of shelves in my basement where I store all my props, and even part of my freezer is full of props because I freeze things like donuts and cookies to reuse in shots (it saves money and you're not tempted to eat them!).
But I'll say my favourite prop is my vintage typewriter. My aunt gave it to me as a gift long before I was a bookstagrammer and then it ended up being perfect for bookish shots. People often ask me where I got it and I always reply that I got it from my aunt, who found it a thrift store, which is where I find most of my props. Thrift stores make prop-buying so much more affordable and they often have the coolest things!
The donut in this photo is frozen btw!!
Is there one book that's so beautiful you just can't help but take a million pictures of it?
I'd say I love my 'Alice In Wonderland' editions the best, particularly my illustrated one. There are just so many fun ways to style an Alice themed photo and the covers are all so pretty. It's my go-to book to photo to take if I'm not sure what to post that day.
https://www.instagram.com/p/BLPUcZaDdkj
Overall, ultimate fave picture you've ever taken? Okay, now this is hard!!! I've had so much fun trying different photo styles and using different props that I have lots of photos that I'm proud of, but if I have to pick one it would be the one I took for Harry Potter's birthday, which was also the release date for 'The Cursed Child'. I got up super early to go buy the book and then I went to the store for supplies, because I really wanted to bake the cake Hagrid made Harry for his birthday. Well, I sort of ran out of the icing I was using to write on the cake so Harry's name looks a little funny, but I still love the way the photo turned out!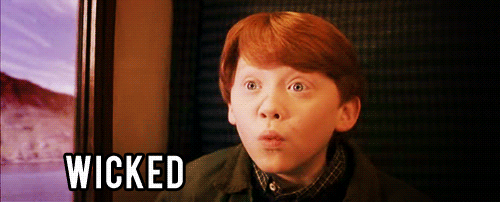 Thank you Jennifer for chatting to us! You can follow her on Insta at jenniferwindram or tweet her your own questions @jenniferwindram.
Wish your bookstagram was filled with beautiful pics like this? Us too – we're filled with bookish envy, but it's a good job we've got some quick tips to up your Insta game.
Who's your favourite bookstagrammer? Let us know by tweeting us @maximumpopbooks! And, if you're feeling generous, you can give the MP! Books Instagram a lovely little follow too.