Recently we got the chance to put a few questions to booktuber Jean (of Jean BookishThoughts) and find out ALL the answers to what life is like on YouTube, how she got started, and what went into making her most popular video about Terry Pratchett's Discworld series!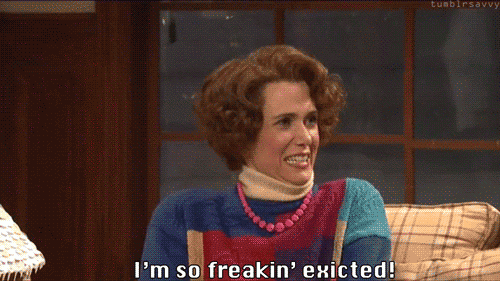 What first attracted you to booktube and made you begin posting your own videos? I had been making videos on and off for around 2 years on various different topics from politics to fashion. I started chatting to one of my subscribers who it turned out made book videos, a format I hadn't come across on YouTube before so I instantly subscribed. I'd been in a massive personal reading slump since starting university and was basically only reading Discworld novels and academic articles, having been an avid reader all throughout my childhood and teen years. Discovering that there were people on YouTube, a platform I loved and trusted, who talked only about books reinvigorated my reading habits. Once I'd gotten my reading mojo back it only seemed natural to make videos about them since I already enjoyed making videos, so after posting a few book reviews on my old channel over a couple of months I decided to make a whole channel dedicated to books. I never anticipated it would become my main online space and become such an important part of my life.
How long have you been an active member of the community? I have been making booktube videos on my channel BookishThoughts for just over 3 years now. I had my booktube-aversary on the 25th of December!
That was around the same time I became a really active participant in the community too, I was only subscribed to a handful of YouTubers who made book related content before then, including WordsofaReader, who introduced me to booktube.
What equipment do you use to film your videos? I used to film on my iPhone for years and that worked really well but last year after I graduated from my masters I treated myself to a Canon 700D DSLR camera; I just use it with the kit lens. That and a polaroid tripod that cost me around £30 and I'm sorted. About two months ago I did add a soft box light to my collection of equipment though, which means I can film at night time. It definitely isn't a necessity though.
For anyone unfamiliar, can you describe your channel and content in only one sentence? I'm a newly enrolled PhD student who likes to chat about books, studying, antiquity and politics on the internet.
Booktube has become a massive online influencer in its own right, growing and growing each day. What sets your channel apart from the mass? I mean I guess the fact that I talk about ancient literature is quite unusual on booktube; I'm also Scottish. I think I'm just me and that's the only thing you can ever aim to be online (and offline). No matter what the booktuber/youtuber is talking about it's their personality and individual thoughts/way of expressing those thoughts that makes their channel, and that's what I enjoy out about all of the fantastic channels I'm subscribed to.
'Terry Pratchett's Discworld | Where To Start' is one of your most popular videos. Can you tell us what went into making it and what it's reception from your viewers was like? Haha oh that one. That is actually one the videos I'm most proud of, I was before I uploaded it though. I think the reason it has a larger number of views than my average video is that it answers a question people are constantly asking so people continue to stumble upon it. I had around 10,000 subscribers when I first uploaded it so it was well surpassed that number now. It was just after I'd come back from London to be on the first booktube panel at Summer In the City (a youtube convention) chaired by BooksandQuills and I was feeling super pumped to make some really well thought through content I'd been putting off. It was really inspiring being at Summer and the City surrounded by so many other YouTubers.
The video itself didn't take much research, firstly because I had the opinions having read a lot of the Discworld novels already and secondly because I'd already made a crumby version of the exact same video a year before. I just had to think about the best way to present the information in a concise, clear and engaging manner, which is exactly what's necessary for any successful endeavour. At the time people seemed to really like it – I'd been asked the question 'where to start' almost as many times as I'd been asked 'where my accent was from' so people seemed to really appreciate it. I get the impression they still do. I think the fact that it's a 'helpful' video, for people who may have been put of an expansive but amazing series, is why I liked making and sharing it so much.
Thanks so much to Jean for chatting to us! If you're interested in her videos you can subscribe to her here , or tweet your own questions to her @JeansThoughts.