Steven Camden came onto the literary scene in a more unusual way. Between a malfunctioning PA system and a big misunderstanding, he was catapulted to spoken word success, and has now become one of the UK's best known poets.
Now, he's releasing his second YA novel, 'It's About Love', just on the back of his critically acclaimed 'Tape', and we're going to be talking about it all month here at MP!
It's about love, as well as a load of other things, like Star Wars and movies and blood and family, and it's told with a mix of film directions and notes on top of ordinary prose, making it a book we knew we just had to read.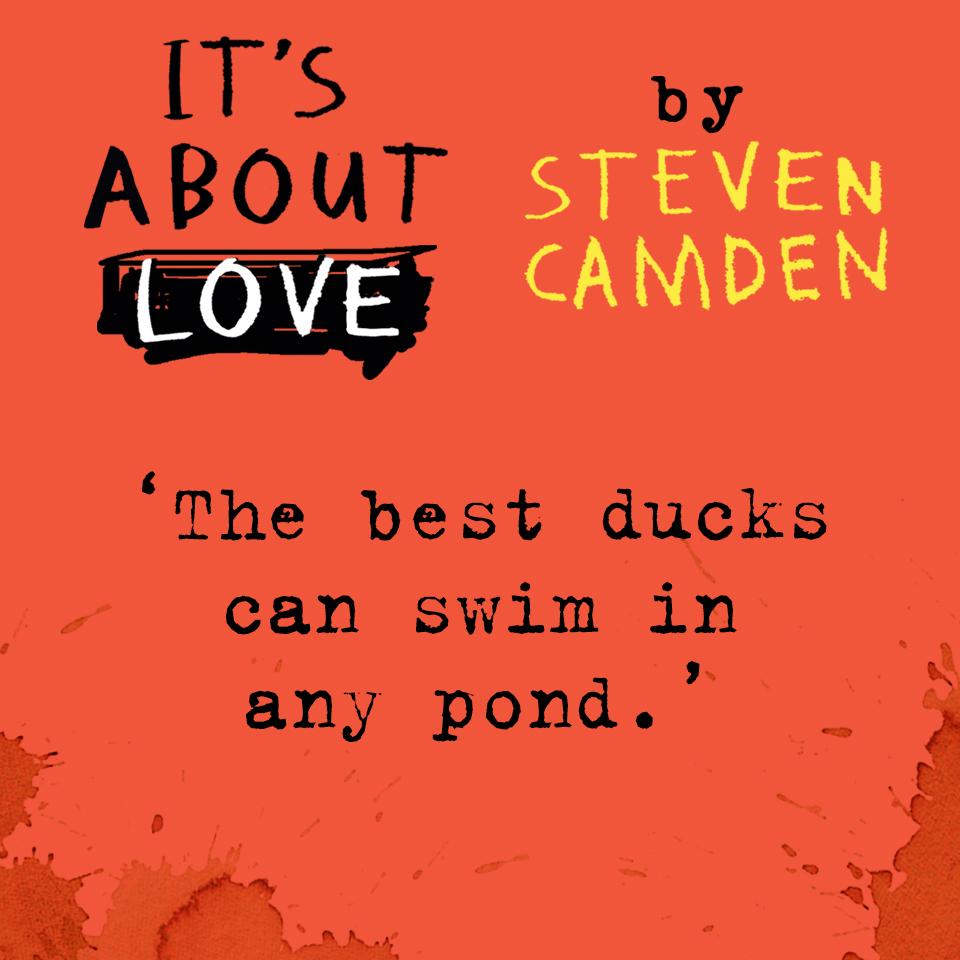 If you're interested in knowing a bit more about this thoughtful book, then check out Steven Camden's latest video on Facebook. He talks about film adaptions (which ones are good, and which ones are just really bad), his terrible experience of a writing retreat, and how it is switching spoken word for novels, and all things 'It's About Love'.