Steven Camden fell into the literary scene quite unusually, fate choosing a broken PA system and a complete misunderstanding to guide this spoken word poet, who goes by Polarbear, to fame.
Now, after the success of his first YA novel, 'Tape', Camden is onto his second, which is geared up to be a fun, unique read you should definitely try this summer. 'It's About Love' is not just about love though – it's about movies, and how real life works, and how we are tied to our pasts, and much more, if you care to read it and find out.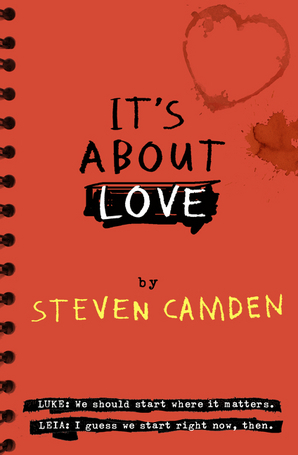 If you want to get a feel for Steven Camden's style, his impressive way with words, and what this book is going to be like, then check out this video from the author himself – and get hooked on Polarbear videos until you can get your hands on 'It's About Love'.
"It's about friends, and family, and trouble, and blood.
It's about mess, and passion, and evil, and good."