MP! is excited because it turns out that true, untainted love does exist and we've found it in the form of US pop duo The Girl and the Dreamcatcher!
But you might know them by different names…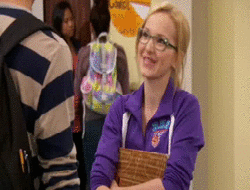 Diggie and Maddie from 'Liv and Maddie' on 'Disney Channel', perhaps? Or maybe Dove Cameron and Ryan McCartan?
The penny drops.
YEP! That's right. Diggie and Maddie may have broken up on 'Liv and Maddie', but the actors who played them, Dove and Ryan, have formed a band. The pair have actually been properly going out in real life since 2013 and, in fact, Ryan popped the question earlier this year in April.
THAT'S SO SWEET!
Dove Cameron has previously released solo music, including mega-hit 'Better in Stereo' which has amassed almost 50 million views on YouTube. It also peaked at number one on the US Billboard Kid Digital Songs chart.
She also found further success with T.V. smash hit film 'Descendents' which premiered as a 'Disney Channel Original Movie' in July 2015 to a massive 6.6 million viewers! The film's soundtrack also debuted at number one in the US charts and the single 'Rotten to the Core ' went top 40.
At around the same time The Girl and the Dreamcatcher was born, with their debut single 'Written in the Stars' being released in October 2015.
This was then followed by their second single 'Glowing in the Dark' earlier this year.
And that brings us to the present day! The Girl and the Dreamcatcher just released their third single today and it's clear that they're just getting better and better with time because this is their catchiest tune yet. This song is going to be your new obsession!
The guys recently did an interview with 'People' and here's what they had to say about 'Make You Stay':
"'What've I gotta do to make you stay?' is a real feeling we've had for each other. When we were first getting together. When she leaves for Vancouver to do a movie. When he leaves for New York to do a play. We're so deeply ingrained in each other's lives, and yet we're constantly being pulled apart by a varying degree of things. This song captures that desperation we have for each other in a fun and zany way."
And great news by the way. The Girl and the Dreamcatcher's debut EP 'Negatives' will be out next month!!
You'll want to get in on this from the ground floor because these guys are going to be massive. Tweet us @maximumpop if you love 'Make You Stay'! You can also vote for it in MP!'s Top Ten this week.