Do you think you can handle the Dauntless when it comes to your knowledge of Veronica Roth's 'Divergent' series?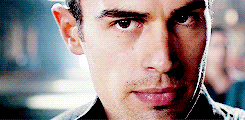 Think you belong in the Erudite faction? Take our quiz and show us who's boss.
Keep an eye out for free chapter giveaways, competitions and exclusive content, only on Maximum Pop!