iPhones might not have been invented in his time but we've been thinking about what Dumbledore on Snapchat would be like and we just can't stop LOLing.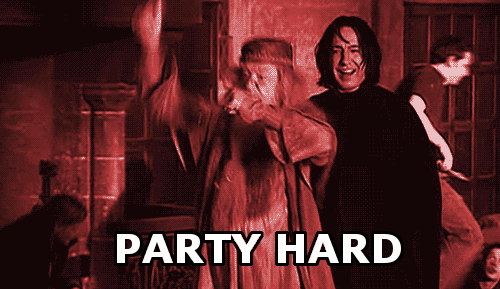 Draco Malfoy's Snapchat story would be filled with hilarity and so would Dumbledore's. Don't believe us? See for yourself:
---
9 things that would definitely happen if Hogwarts had wifi
---
1. Delivery for Mr and Mrs Dursley…?
2. Every day is treat yo self day when you have a never ending supply of lemon drops
We wish this was our life.
---
---
3. Documenting the times he messes with Harry's life
Of which, of course, there were many.
4. And not just Harry's either – Hermione too
Well, Dumbledore played around with the lives of pretty much everyone at Hogwarts tbh. Never a dull school year!
5. #Snapcat?
6. The drunken Snapchats would be lit af
What antics do you think Dumbledore would get up to in the digital age? Let us know in the comments below.
Make sure you're following your IRL Potter faves on Snapchat here.