Want to follow in the footsteps of your popstar idols and bag yourself a BRIT Award at next year's ceremony? We thought we'd put together a handy little 'How To' guide to help you get your very own shiny gong.
Record an amazing single and record a great video for it.
There's always been a category for Best British Single, but recently the BRIT Awards have started a new award for Best British Video. Both are fan voted so if you have a huge fanbase then you're a sure fire winner for at least one of these awards.
Make the best album of the year.
This one's a little bit harder but you have to record 10-12 of the best songs of the year. Acts that have done this previously are Ed Sheeran, Emeli Sande and Adele so you have some big boots to fill before you win this award.
You could buy one.
WHAT? You can just BUY BRIT Awards? Not until now you couldn't. There's only one and it comes from Abz Love formerly of a band called 5ive (your older siblings loved them) who won the Best Pop Act award in 2000. Since hitting the poverty line, Abz has decided to sell his award on eBay and it's bringing in some very good money. At the time of writing, the highest bid was £63,600.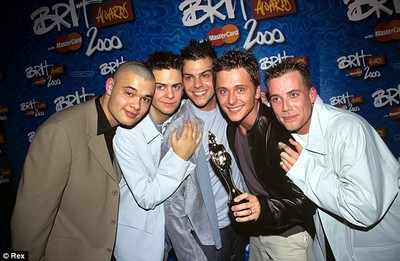 Fancy spending a hell of a lot of money on Abz's award? Check it out here.