Oh Honey G… we can't really believe that people are still talking about her. As if it wasn't enough that she got a record deal BEFORE anyone else in 'The X Factor', news reached us she'll be releasing a single on 23rd December and there's definitely a chance that it will overshadow Matt Terry's winner's song, 'When Christmas Comes Around', which just cannot happen. After all the antics during 'The X Factor', we kind of hoped the hype would end when the show did…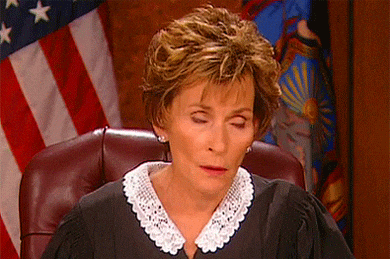 Yesterday morning, the 35 year old 'rapper' appeared live on 'Good Morning Britain' and she was to enter the talkshow while covering Missy Elliot's 'Get Your Freak On' and all was not what it seemed… watch below and see for yourself.
Did you hear the section where she stopped rapping? It seems pretty obvious that she forgot the words to a song by her inspiration, who she's been vocal about idolising since day go. Surely, this has got to mean she is a character. Most real rappers would have been able to freestyle at the very least, if they happened to forget their words. NME and The Sun were quick to document her mistake and she hit back via Twitter.
To clarify,I did not forget the words to the Missy track on Good Morning Britain. The version was the edit I performed on X factor. @NME

— HONEY G – RAP ARTIST (@The_Honey_G) December 19, 2016
However, we have to disagree. If you listen to her performance on 'The X Factor' and this one back to back, it's really clear that the performances are different and she isn't miming to the edit from the show. Watch the video below to see what we mean.
Still, her followers were divided
https://twitter.com/JennyBarter/status/810839480794025984
https://twitter.com/HoneyGForXFinal/status/810845443122929664
@The_Honey_G yeah you did. You're a fraud

— Luke (@MrCas24) December 19, 2016
@The_Honey_G @TheSun no one cares in 2 months no one will know who you are

— craig jones (@cornistcraig) December 19, 2016
Sorry Honey G, it's going to take a lot more to convince us…
What do you think? Does this prove anything about Honey G? Let us know in the comments below!