Here at MP! Books we pretty much live, eat and breathe all things Holly Bourne. Not only is she a fierce feminist queen but her top notch writing has us hooked to the very last page.
If you've not read 'What's A Girl Gotta Do?' yet then you are seriously missing out. Quick – go buy a copy now, it's an immediate need! We've learnt 13 all important life lessons from Holly Bourne and you need to learn them too.
1. Being a feminist is a-okay
Well duh, we're all for equality in this corner and we know you are too… but sometimes calling yourself a feminist isn't as easy as it sounds.
We wished we'd had an uh-mazing series like the Spinster trilogy around to tell us it was okay to use the f word when we were growing up. Girls, rock those socks and fight for equality all you like! Evie, Lottie, Amber and Holly herself are reminders that it is totally awesome to be feminist and proud.
2. That no hang out with friends is complete without cheesy snacks
Whether it be a platter of cheese, cheesecake or a bowl full of cheesy wotsits all that matters is that you've got these tasty snacks in your life.
How are you supposed to share all the hot goss and fight the patriarchy without quavers?
3. That nothing can stand in the way of what you want
Not mental illness or long distance relationships or even a hottie camera guy who says he doesn't believe in feminism. If you want it: go get it girl!
4. That being a feminist can be hard work – and that's okay
Being a feminist killjoy doesn't come easy to most of us but it is what we like to do best (note the sarcasm).
But in all serious, as we see Lottie go through in 'What's A Girl Gotta Do?' the side-effects of stopping sexism in its tracks can be pretty toxic. Dealing with obnoxious people who have an issue with your lady parts 24/7 can be kind of draining and that's totally understandable.
Remember it's okay to take a step back and recharge.
5. Your happiness trumps all
We're not saying you shouldn't focus on other things too but being happy should always be your #1 priority. In the words of Holly Bourne: "Being interesting isn't important. But being happy is. As well as being a person you're proud of."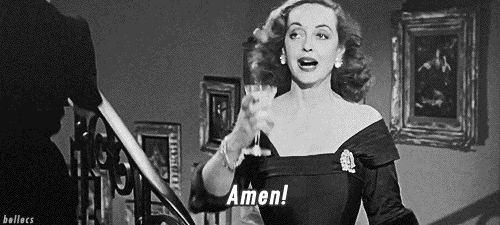 Isn't that a A* quote to live your life by?!
6. You don't have to take anyone else's crap
Let's be real, how many times have we let things happen and then regretted letting them get away with it? Just like Lottie lets the sexist cat-callers at the beginning of 'What's A Girl Gotta Do?' almost get away with their terrible behaviour, we're prone to that kind of thing too.
And you know what, MP!ers? It's uncalled for. Take a Lottie stance and make your voice heard: this kind of thing won't be taken sitting down.
7. Some things are beyond your control
It sucks but bad things that are out of your control are going to happen no matter what you do. Even if you're the world's nicest person there'll always be someone out there who you rub up the wrong way.
"Bad stuff happens, people are mean, there are no steps you can take that ensure the world leaves you alone. All you can do is try not to be one of those people who contributes to the bad."
So whether that be relapsing, or having your mother move to America, or being trolled by a bunch of chauvinistic pigs online… the most important thing is that you don't let the murk drag you into its dark pit.
8. Mental illness doesn't define you
Um, damn right it doesn't. Does Evie let her OCD and anxiety issues become her defining characteristic? Nope.
Because they're 100% not. Evie is so much more than that and we love her all the more because of it.
9. How to cope when that cute AF boy you like might not be Prince Charming
It completely sucks when the guy you've been semi-lusting over in maths class turns out to be as gentlemanly as a doorknob but it is a sad fact of reality that not everybody is going to sweep you off your feet. For shame.
10. A solid girl gang squad is the #1 most important thing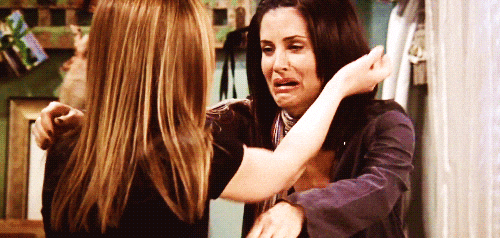 Let's be real, we already feel like we're part of the Spinster Club girl gang but our own friendship group is hella cool too and we love them. Friends fix everything.
11. "I learned a lesson not to judge people until you've found out whether or not they've read 'Harry Potter'."
We'll let this one speak for itself…
12. Someone out there will always love you, even if you don't realise it yet
Whether that be your mum who's moved to California, the boy hiding behind the camera, or the friends you know will always have your back.
13. Be yourself
"Be you. It's all you can ever be anyway. But own being you. It's a fab thing to own."
Want to see Holly Bourne spout some words of wisdom IRL? Well you're in luck – she's heading out on tour! She'll be hitting up YA Shot and DeptCon2 later on in the month as well as Manchester and Brighton Waterstones, The Book Club Old Street and Lancashire Libraries on her Spinster Club tour.
Let us know in the comments what your fave lesson learned is from Holly or her books and hit us up over on @maximumpopbooks if we'll see you at any of Holly's events in the next few weeks!