If there's two things the MP! Books team love it's Holly Bourne and feminism, so when the two combine we just can't get enough. This morning saw Usborne and Holly launch the #IAmAFeminist campaign – and it's already trending #1 in the UK! How crazy is that?!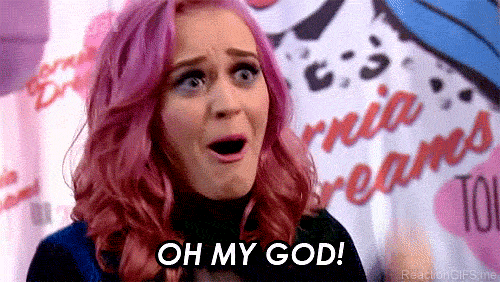 To kickstart it all, Holly shared a kickass blog post she wrote about all the reasons why she's a feminist.
We couldn't agree more with all the points Holly raises! Feminism is about equality for all genders – no matter race, sexuality, disability, and more. Feminists don't hate men and feminists don't want to take over the world. We just want equality, right?!
It's so cool that this incredible campaign is already trending at #1. It's all in the spirit of Lottie, the main character of Holly Bourne's latest novel 'What's a Girl Gotta Do?', and it makes us giddy with joy to have our own Spinster Club-esque #Vagilante campaign to throw ourselves into. It's seriously awesome!
To get you acquainted here are a few fave tweets we've picked out:
#IAmAFeminist because you should have an equal shot at health & happiness, no matter what body you're born into https://t.co/TYsYNafYpI

— Holly Bourne (@holly_bourneYA) July 28, 2016
#Iamafeminist because my country won't let me be the boss of my own womb. #repealthe8th

— Deirdre Sullivan (@propermiss) July 28, 2016
#IAmAFeminist because people still say "oh, I believe in equality, not feminism", & that's totally missing the point https://t.co/iGnSSl2wMp

— Chris Russell (@chrisrusselluk) July 28, 2016
#IAmAFeminist Feminism is a dirty word… Yet the existence of humans is called 'mankind'.

— Dandelion Kym (@DandelionIloveu) July 28, 2016
#iamafeminist because I believe in women's rights to do ANYTHING, EVERYTHING – or NOTHING – and to feel safe enough to do it all out loud.

— Daisy Buchanan (@NotRollergirl) July 28, 2016
If you haven't taken part yet, what are you waiting for?! Not only is the whole bookish community jumping onboard, but worldwide feminists too!
Come and be a part of this revolution. Why are you a feminist? Tweet us @maximumpopbooks and don't forget your #IAmAFeminist hashtag!