There isn't a person alive on the planet right now that doesn't love the Spinster Club girls, including us. Are you more of an Evie, Amber or a Lottie?
This #feministaf series from Holy Bourne has taught us everything we wish we'd known growing up: how to appreciate your girls, how to fight for what you believe in, and to never, ever give up. And even Holly herself is always making waves in the Twittersphere.
We're so sad that the series is finally ending (say whaattt?! Click here for more info) but we thought we'd spread the love for these girls one last time. Here's why these three bloggers adore Evie, Amber and Lottie more than their hearts can manage.
Jess from Jess Hearts Books tells us why Evie is so dear to her:
I've read and loved the whole Spinster Club series, but for me personally 'Am I Normal Yet?' stands out as the best book in my mind and I think that's largely down to Evie and the strong connection I had with her whilst reading her story.
Evie is the first Spinster we're introduced to in this series and is the character that I think we see grow the most throughout the trilogy. When I read 'Am I Normal Yet?' I immediately connected with Evie's struggles with OCD and she helped me to feel less alone. As the series goes on we witness the highs and lows of her recovery in a way that is so honest and relatable. Holly Bourne gets every aspect of Evie's mental illness spot on, shedding some much needed light on OCD and what it's like to live with.
As well as kicking OCD's butt, Evie is a passionate feminist and a wonderful friend to Amber and Lottie. Despite having her own struggles she is always there for the girls with kind, thoughtful advice and plenty of cheesy snacks! Evie's caring, passionate and determined to make the world a better, safer place for girls and women everywhere.
I can't begin to tell you what Evie's character means to me, she was the friend I needed when my mental health was at its worse and made me believe that recovery was possible. I'm so sad to say goodbye to Evie and the rest of the Spinsters, but I know they will go on to inspire new generations of feminists for years to come.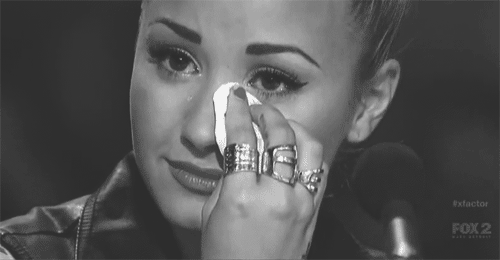 Next up, Emma G from Never Judge a Book by its Cover tells us why Amber is her #1 Spinster gal
Hello fellow spinsters! I'm truly honoured to be part of the celebration of Holly Bourne's final book in the Spinster Club series: '…And a Happy New Year?' The Spinster Club series is and will be a timeless classic of our feminist era. I think you'll agree that we be sad to say goodbye to those inspiring and courageous ladies.
The spinster club follows three ladies, Evie, Amber and Lottie and my favourite spinster is Amber in her second novel, 'How Hard Can Love Be?'. Amber is the one girl that started the Spinster Club, empowered and inspired by the girls around her.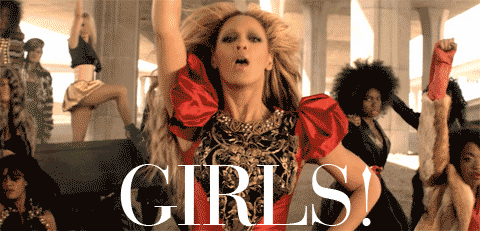 Amber challenges not only the reasons of loving and finding love, but also that friendship is just as important and can survive any distance no matter where you are in the world. Amber turns her insecurities into something magnificent, inspiring even. We each have them, something we don't like about ourselves but eventually maybe those insecurities are our assets, which Kyle fell for. Amber makes us question society with stereotypes because we can be and do better than that, by being who we are and staying true to yourself.
Her character shines when we can beat and go beyond those clichés and insecurities. You'll be surprised where you'll find your loves in life. Amber learns that the love inside of any person is the most important and that your outside is just a shell to who you really are. Her strength, spirit and passion are what drive her by owning who she is. I think we should follow in her footsteps.
Own who you are Spinsters!!!
"Being a spinster means not alternating who you are, what you believe in, and what you want just because it makes a boy's life easier."
And last, but by no means least, Amber Kirk-Ford from The Mile Long Bookshelf gives us the 4 reasons she hardcore loves Lottie
1. She isn't afraid to stand up – very obviously and publicly – for what she believes in.
Lottie embarks on a social experiment where she has to sound a horn every time she sees an act of sexism – even if she's somewhere public, like a restaurant, or even school. Not only that, but she goes on live television, too! Okay, so she's a little bit nervous… but she feels the fear and does it anyway.
2. She's not a perfect feminist.
There's no such thing – even Emma Watson must slip up occasionally (sorry Emma). The idea of being a feminist must be a pretty daunting one if you think you have to be perfect at it, and that you can't make mistakes otherwise you'll be a failure. Lottie takes that worry away, and shows that as long as you're actively trying to make a change… that's all you need to do.
3. She's determined and won't stop until she gets what she wants.
If Lottie wants to do something, she'll do it. Sometimes this isn't great, as it's easy to forget to take care of yourself when you're doing so many other things, but her determination is admirable. Lottie is 100% going to end up as Prime Minister in the near future. Look out, Theresa May.
4. She closes the trilogy beautifully.
They say to leave the best 'til last, don't they? Lottie's journey is the final story in the trilogy, and she wraps it up with her usual feminist determination and plans to change the world that we all know and love.
Thanks so much to Jess, Amber and Emma for getting involved! Let us know in the comments down below which Spinster girl is your fave and why.