It's no surprise that some of the most famous celebrities have now come from social media. Many internet stars have had endorsements with companies from Benefit to Microsoft and some have even written books.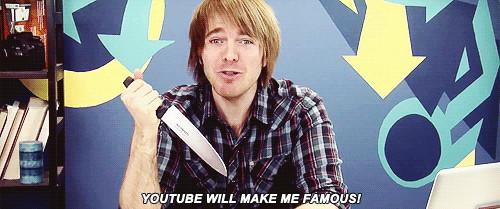 Most of these stars also fall under the age of 25, if you aren't already feeling unsuccessful. Don't fret, because anyone can become as famous as the top 10 highest paid YouTubers with number one being Felix Kjellberg aka PewDiePie earning 12 millions dollars a year to entertain his almost 40 millions subscribers.
The highest paid YouTubers range from gamers to beauty bloggers and musicians.
Out of ten, four are also representing all the women and together they earn a combined 14 million dollars a year. Keep in mind that does not include endorsements. This list pans out as follows:
1. Pewdiepie: $12 million
2. Smosh: $8.5 million
3. Fine Brothers: $8.5 million
4. Lindsey Stirling: $6 million
5. Rhett & Link: $4.5 million
6. KSI: $4.5 million
7. Michelle Phan: $3 million
8. Lilly Singh: $2.5 million
9. Roman Atwood: $2.5 million
10. Rosanna Pansino: $2.5 million
We're seriously considering taking up vlogging if it means earning over a million dollars! Side note: almost everyone technically out earns Mark Zuckerberg, being he only works for $1 a year ;)