Hello. He's Henry Rogers.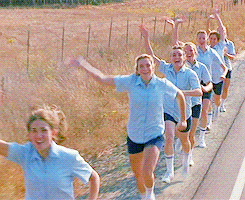 For those of you who don't know, Henry stars in E4's new reality series 'Taking New York'. Hailing from London Henry is the new boy in NY on the modelling scene.
We had a wonderful chinwag with this handsome man (make notes, girls!); from learning new things about his personality to body image struggles and fashion tips.

As we know, you have recently starred in the E4 series 'Taking New York' but what made you first want to make the change from the UK to the States?
Work was the main motivator behind my change to the states. I have a more commercial look which seems to provide me with more work in New York over anywhere else. Also I love the convenience of everything in New York. It really doesn't sleep!
Was there anything that you learnt about yourself personally from taking part in the show?
I learnt that I'm actually a lot more of a softy than I originally thought, but that it's okay to be that way. People seemed to warm to that side of me very quickly.
You were obviously very insecure about your body image in your teens but have now turned it round amazingly, how did you manage to do that?
Well I just flicked a switch inside of myself and thought 'the only person who can help me is me', so I went out there and changed everything for myself. I cleaned up my diet and started to incorporate more cardio into my workout routine. After I made these changes it was sheer willpower and determination that got me the results.
You're currently helping promote healthy male body image. What kind of things will you be encouraging young men to do to help them keep positive about the way they look?
I would always say that being happy in your own skin is the main thing. As long as you are happy with yourself then you are happy in life. If anyone however wants to change something about themselves I am here to help as I have been through it all and experienced it all first hand. Don't hesitate to ask for advice.
Since swapping London for New York, you've fronted campaigns for brands such as Tom Ford, Armani, Prada and Dolce & Gabbana but which of your projects have you most enjoyed working on?
Tom Ford was my very first job working for him at a show in London which was great as I got to see the side of fashion I was getting in to for the first time. I really enjoyed it. This is the one that sticks in my mind the most.
And is there a brand that you wish you could model for?
I would love to model for Reiss and Orlebar Brown. I am always blogging about their clothes and would love to represent them on a professional level.
What's the best freebie you've received from a fashion shoot?
The best freebie was about 15 fresh pairs of boxers from Calvin Klein and Hugo Boss after shooting underwear for Amazon.com
Have you ever stolen a piece of clothing from a shoot?
I have walked out of a shoot wearing some jewellery I forgot to take off. They were searching my bag and saw I had jewellery on still, much more pricey than my own. I was so disappointed because I actually loved the pieces I was wearing. I definitely wouldn't have said no if they let me stroll out of there.
As the weather's warming up in the UK at the moment, what will be your must-have fashion piece for this summer?
My must have for me is tailored shorts and slip on trainers combo. Also a short sleeved fitted shirt is a good shout too. They are all making a come back so keep your eyes peeled as I will definitely be blogging about this little ensemble.
Which high street stores would you recommend for the best summer deals?
I would recommend River Island, Zara and New Look. Their new collections are great, well made and affordable.
Who is your ultimate guy style crush?
My ultimate style crush is Tinie Tempah. He has mastered the smart casual look with wool suits, coupled with white leather trainers (which are a season must for men). The thing I love most though about his style is his attention to detail with his glasses and other accessories like pins and bracelets.
If you could give any popstar a make over, who would you pick and why?
I would pick Justin Beiber. I think he has a good grasp of style and a good body to dress, yet I feel like if he added more maturity and elegance to his style he would be on the best dressed list without a doubt in my mind.
Follow Henry on Twitter @henryrogers931, Instagram @henry_rogers93 and Tumblr #Mr.Quill