So it appears that Harry Styles is a fan of Claire's Accessories, as he showcased some very sexy pink bunny ears the other night.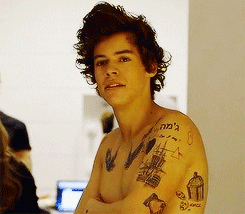 We all know the lads are currently on tour in Europe, so we all know that there could be appearances from flower crowns and pretty things on the boys all over the internet at anytime. It didn't make us anymore prepared for seeing H Styles at their gig in Horsen, in pink bunny ears though…
http://rideharold.tumblr.com/post/121742970275/harry-rocking-some-pink-bunny-ears-in-denmark
We can't stop staring.