Harry Styles is pretty much the king of leaving his shirts mostly unbuttoned, but during the boys' OTRA show in Manchester he worried quite a bit about his nipples being on show.
Hazza was puzzled when fans started laughing and immediately came to the conclusion that one of his nips must've been on show, so he decided to 'cover all the bases' just to be safe, but dear Harry, you were in a t-shirt and not one of your lovely dress shirts.
But since this came up, here are some actual Harry Styles nip slips just for you.
But hey, they're lovely nipples after all and he's certainly not the only one of his bandmates to have a bit of nip action.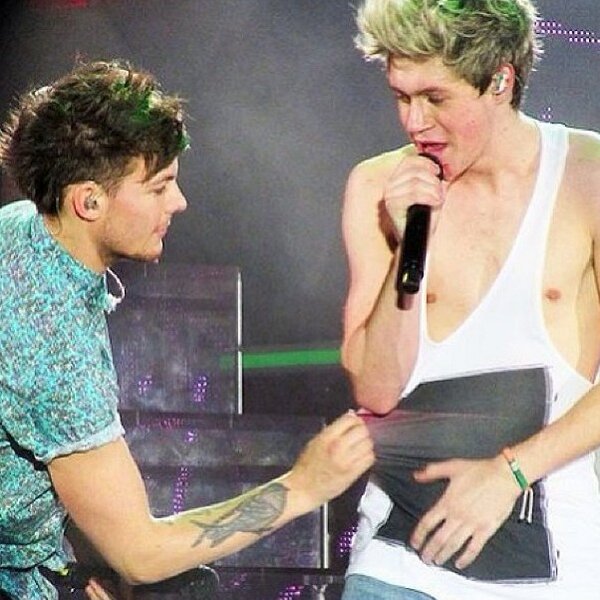 And then there's Louis who seems to be involved most times, but doesn't really have a proper one of his own unless we're counting shirtless pictures.