Arriving at LAX today, Harry looked fabulous from H to T. We're beyond in love with his look. His hair, his shirt, his jeans, even his bracelet… ESPECIALLY his bracelet.
Everything about this outfit is PERFECT. We just can't get enough of it.
His shirt is truly beautiful, resembling a pineapple in many ways. We've decided that Harry Styles is our favourite pineapple.
But his jeans… it's rare to spot a Harry Styles wearing anything other than black jeans which is why we're still trying to catch our breath. We may never recover.
However, there was something that pulled our attention away from his jeans… his bracelet. The one that's been rumoured to be a Barcelona coin bracelet, given to Harry by Louis.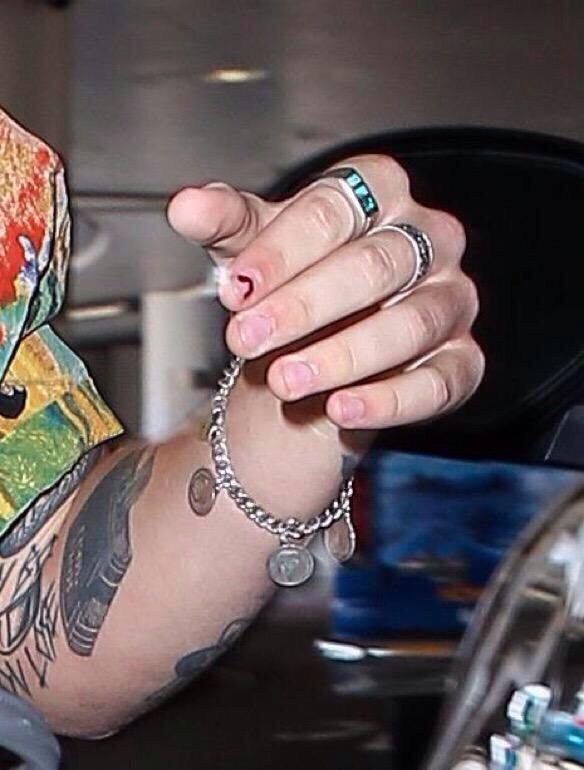 Consider us in love with Harry's entire look. Thanks Harry. And Louis inadvertently.