Ever since it was announced that Harry Styles will be appearing in the hotly anticipated 'Dunkirk', we've been on the edge of our seats trying not to fangirl too hard. We failed.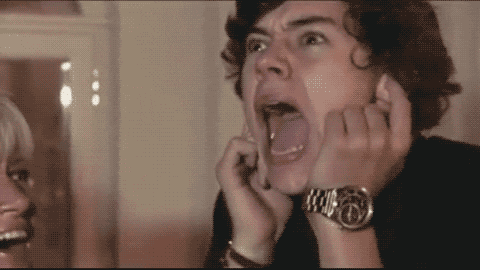 So when we found out that the wait to see the film's trailer is FINALLY over, as you can imagine we were ridiculously happy.
According to reports, the mammoth 7 minute trailer will be shown during select screenings of sci-fi anthology film 'Rogue One' RIGHT NOW.
That's 'Star Wars' AND Harry Styles – what's not to love?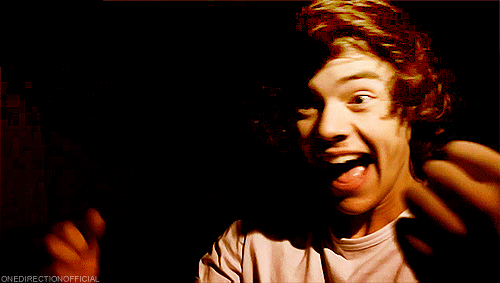 While some people are worried they won't get to see Harry in the trailer, we think it'll be okay.
The whole thing is set to last 7 minutes, so we're pretty sure we'll get our fair share of Harry magic (and if we don't, there will 100% be a Directioner revolt to deal with).
Unsurprisingly, Twitter is THE MOST EXCITED to finally see Harry getting his Oscar on:
https://twitter.com/lowkeyharry_/status/806020088138592257
Me: *casual* so ready for the Dunkirk trailer

Inner me: pic.twitter.com/a275SJ4F3f

— Harry Styles. (@Ashlee_Styles2) December 6, 2016
Unfortunately, the trailer will only be showing at select IMAX cinemas in the US and Canada for now. That means us Brits will have to wait it out (although we're hoping some new trailer showings will be announced when 'Rogue One' hits UK cinemas on Dec 16).
But if you are in the US, you can try your luck at one of these venues (according to Collider):
Alabama
IMAX, US Space & Rocket Center
IMAX Dome, McWane Center
California
AMC Universal CityWalk Stadium 19 & IMAX – Universal City
Esquire IMAX – Sacramento
Hackworth IMAX Dome, The Tech Museum
Florida
IMAX Dome, Museum of Science & Industry
Iowa
Blank IMAX Dome, Science Center Iowa
Indiana
IMAX, Indiana Stare Museum
Minnesota
IMAX Theatre, Minnesota Zoo
Missouri
OMNIMAX, St. Louis Science Center
Pennsylvania
Tuttleman IMAX, The Franklin Institute
Texas
Omni Theatre Fort Worth Museum of Science & History
Canada
Kramer IMAX, Saskatchewan Science Centre
So, whaddya think? Are you as excited as we are? Will you be battling the crowds to get tickets for Rogue One just to see Harry, or are you sitting pretty and hoping the trailer will be online soon? Let us know by leaving a comment below!
Dunkirk is set for US release on July 21, 2017.