If you're a seasoned Starbucks-goer, you're probably more than familiar with their menu.
Whether you're a skinny PSL drinker, a Strawberry Frappucino with extra cream slurper,  or a Soy-Caramel-Macchiato sipper, chances are, you'll have your go-to favourite.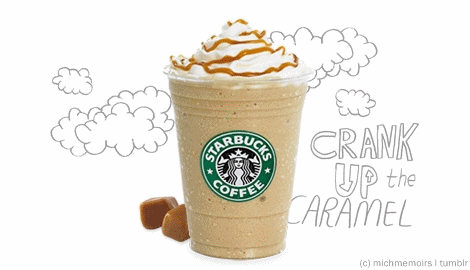 But one thing you probably haven't tried, is their Butterbeer Frappucino. No, this is not a drill, it actually does exist. The only catch is, you won't find it on the mainstream menu (because who even orders from that these days, anyway?)
Looks delicious, doesn't it?
Mmm, so caramel-ly. 
So gooey. 
To get your hands on this Potter-approved delight, all you need to do is ask your barista to add a few little twists to one of our all-time faves – the Vanilla Frapp.
Note that it's important not to ask for skimmed or semi-skimmed milk, as whole milk is required for the right consistency. Then ask your barista to do the following:
Add 3 pumps of caramel syrup
Add 3 pumps of toffee nut syrup
Top with caramel drizzle
And there you have it – your very own Butterbeer Frappucino! If you're a Harry Potter fan, you DEFINITELY need to try this. It might even be better than the PSL, but we'll leave you to be the judge of that one.
Will you give it a go, or have you already tried Starbucks' Butterbeer Frapp? Let us know by tweeting us @maximumpop.