Soo, you *may* have noticed that Halloween is now ONLY 4 DAYS AWAY. That's 96 hours, 5760 minutes and 345600 seconds. Basically, what we're trying to say is that there really isn't long left to wait.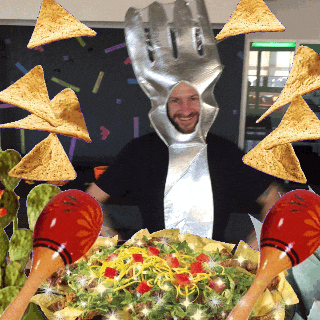 While most of the world will currently be celebrating this marvellous information, others will be wanting to crawl into the panick-stricken hole reserved solely for last-minuters. YOU KNOW WHO YOU ARE.
But if you are one of those people, don't reach for a bin bag and a pair of scissors just yet — there is hope for you after all.
We've scoured the internet to find some of the best, and most devilishly chic Halloween style steals which can be ordered via next day delivery. THE DREAM. Oh, and we've thrown a unicorn onesie in there for good measure, too.

33 ASOS APPROVED HALLOWEEN STAPLES YOU CAN START WEARING RIGHT NOW

THE 'KNIFELINER' MAKEUP TREND IS HERE JUST IN TIME FOR HALLOWEEN AND IT'S TERRIFYING
With these babies, you'll fool the whole world into thinking you planned your outfit MONTHS ago — it's really quite ingenious. *evil laugh*
Boohoo Sacred Monster Dress
ASOS Skeleton Midi Dress
MONKI Ghost Body
Topshop Skeleton Bodycon Dress
Boohoo Skeleton Leggings
H&M Unicorn Onesie
New Look Floral Headband
Missguided Lace Minidress
Boohoo Batgirl Bodysuit
New Look T-Shirt
Missguided Frankenstein Top
H&M Glitter Devil Set
Missguided Devil Horn Bodysuit
Boohoo Off the Shoulder Bat Dress
Topshop Skull Choker
H&M Cat Suit
Missguided Slogan Tee
New Look Pearly Cat Headband
What will you be dressing as this year? Make sure you leave a comment below to let us know!