How cool would it be to attend Hogwarts? It doesn't matter that there's no wifi. We'd gladly give up our Netflix accounts for magic, chocolate frogs and a chance to be in the thick of the action with Harry, Ron and Hermione. See ya later, Voldemort.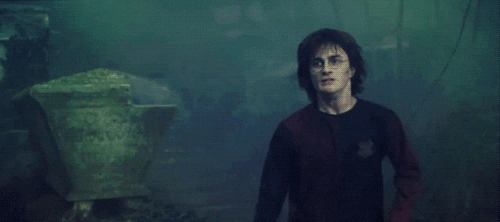 Have you ever wondered which of our faves in the Golden Trio you're most like?  Maximum Pop! have put together a brand new quiz which is going to slice and dice your personality and reveal all.
Once you've figured out which member of the Golden Trio you are, you may also want to try out our other Harry Potter quizzes. There's over 109 them and they provide hours and hours of fun. Don't believe us? Just take a look at some of these…
You can find out how much of a Weasley are you in this quiz…
This quiz will tell you if you're actually smarter than Hermione…
You can also test your Harry Potter knowledge in this ridiculous 100 question trivia quiz…
But before you play all of those, let's find out what member of the Golden Trio you are. Are you brave and a natural born leader like Harry, an absolute joker like Ron or a child genius like Hermione? ACCIO QUIZ!
Who did you get? Let us know in the comments below. You can also check out ALL our other Harry Potter quizzes by clicking here. Show them to your wizard pals and spread the magic.