'The Graces' is the paranormal, witchy tale we've been waiting for and we can't wait to get lost in this atmospheric delight.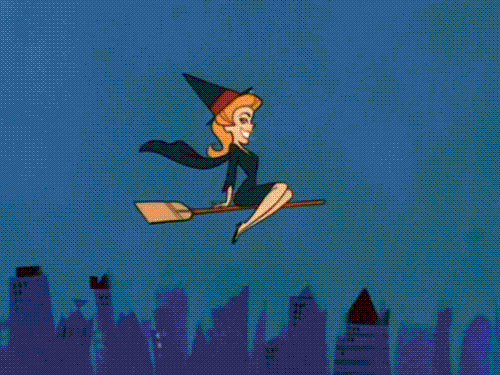 "Like everyone else in her town, River is obsessed with the Graces, attracted by their glamour and apparent ability to weave magic. But are they really what they seem? And are they more dangerous than they let on?"
It's definitely another one of those glamorous fictional worlds we wish harder than anything we were part of, but it sure ain't the only one. Where else do we wish we could see?
1. The LA Life of Jessie Jefferson
If there's one thing we got from Paige Toon's fun 'Jessie Jefferson' series it's that Jessie seriously lives the high glam life. We're obsessed with her wardrobe tbh and can't get enough of her epic LA adventures, from rising stardom to hella cute boys.
2. NYC more glam than ever in 'Gossip Girl'
Let's be real here, original queen B Blair Waldorf is everything goals. We wish we lived over on the Upper East Side too just so we could bask in the glory of her and her life. I mean, we already know we'd be living the high life in Manhattan, so where's the down?
Be honest. We know you'd want to take a peek at the Gossip Girl world if it were real. Sure, Manhattan is out there, but if this gossipy gang aren't around it just isn't quite what we want. Sigh!
3. What it's like to go from geek to model chic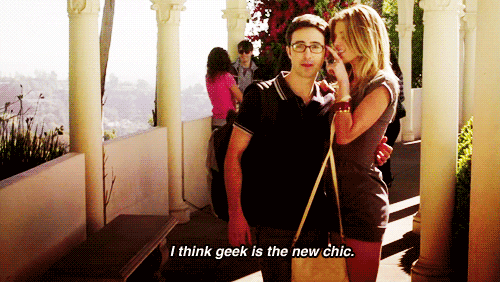 We're obsessed with the life of Harriet Manners from Holly Smale's 'Geek Girl' series. From high school to the fashion runway, Harriet manages to lead the perfect double life. Oh, if only we could swan out of Maths class and fly straight to Rome. We've already embraced our model chic and know we're the smartest of the bunch but it would be killer if we could be part of her world.
4. Rosewood's 24/7 fashion show
Let's be real, we haven't seen an episode of PLL yet where the Liars haven't looked like they just stepped off a catwalk.
Gorgeous, chic, and fashion forward we wish we could visit Rosewood just for a chance to nab some wardrobe essentials from the girls. Sure there's the looming threat of Uber A but we think we can deal with them if it means we get one of Aria's embellished jackets at the end of it. Um, right?
Sometimes following the likes of Shay Mitchell and Ashley Benson on Snapchat just aren't enough, dammit!
5. The Selection's epic royal glitz and glam
"For thirty-five girls, the Selection is the chance of a lifetime. The opportunity to escape the life laid out for them since birth. To be swept up in a world of glittering gowns and priceless jewels. To live in a palace and compete for the heart of gorgeous Prince Maxon."
Umm.. YES PLEASE?!
We already died over these outfits inspired by the gorgeous cover dresses but if we could see these royal gowns IRL we'd probably wet ourselves with excitement. The dress lust is REAL.
6. Let's be real, anything Disney would be epic
Cinderella, Beauty and the Beast, Frozen… we'd get all Pikachu heart eyes over seeing any of them live in action.
Trading in a life of chores for a glass slipper and Prince Charming is top of our to-do list and, by this point, we're pretty sure we've watched all the Disney films PLUS all the modern adaptations.
Er, we're not obsessed… you are!
7. Panem's crazy Capitol
Listen, listen, hear us out okay. In no way do we want to get anywhere near people like President Snow or The Hunger Games themselves but you can't not have ever looked at the likes of Effie Trinket and not though "WOW!"
We'd love to catch a closer glimpse at some of the crazy fashion trends of the Capitol. Wouldn't you?
8. The inside of Celaena Sardothien's wardrobe
This assassin's wardrobe is killer. If you've never laid eyes on the back cover of Sarah J Maas' 'Throne of Glass' series you're seriously missing out on some haute couture fashion – for reals.
Seriously, this was us when we saw: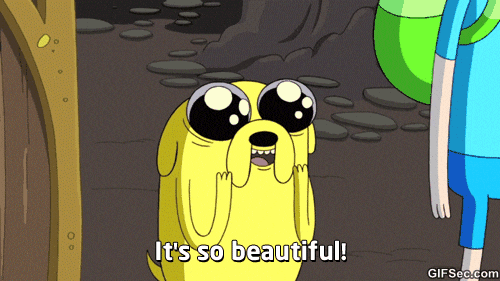 And there's even more slinky, gorgeous dresses Celaena slips into throughout the series and tbh we're in love with every single one of them. Ardalan might be overrun with demons and corrupt royals but that doesn't mean a girl can't still slayyy.
9. The inside of The Point's tourbus
You're missing out if you haven't read Sophia Bennett's incredible diva-tastic 'Love Song'. We've already dreamed up who we'd love to play the cast so all that's left is to pray to the Gods that we can be delivered into this pop star haven full of cute boys and catchy tunes.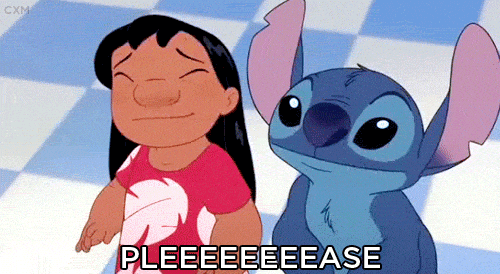 Seeing this world would fill our fangirl hearts with hope. Oh, why can't we become personal assistants for our fave band! Please, please, please!
10. The gorgeous world of 'The Graces'
If we were in Laure Eve's latest and greatest novel we would 100% be just like River – obsessed with the two Graces! We're already fascinated by them and we know they're not even real so you can imagine what it would be like to face their beaut coastal town life FOR REALS.
We almost started crying just watching the trailer. Please can someone invent a machine to let us live inside books already?!
What do you think, what fictional worlds would you like to get all tangled up with? Let us know in the comments whether Rosewood or Blair Waldorf's reign over NYC is more your thang.
And don't forget to pick up a copy of 'The Graces'! You won't regret it, promise.