So, the Olympics are over, and we can't quite believe it. It's been a pretty epic few weeks, and here at MP! we are incredibly proud of how amazingly Team GB fared.
But how exactly do you celebrate winning 67 medals and being placed second overall? Well, the answer's pretty simple really…DISCO SHOES (obviously).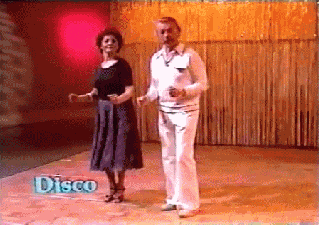 The Rio closing ceremony saw the whole of Team GB donning a pair of  bespoke flashing trainers, and they looked SPEC-TACULAR.
Custom created by Lancashire-born designer Simon Jersey, the flashing trainers gave GB the entrance they deserved. 
Whoever said that us Brits don't know how to party clearly haven't seen these babies.
Pretty snazzy, right? So much so, you're probably thinking that you won't be able to get your hands on a pair of these custom-made gold medallist standard trainers.
But we have some great news for you, because you actually can; and the best thing is, that at £35.99, they're totally affordable.

At the moment, they only come in red, white and blue (for obvious reasons), but we're  hoping that more colours will be available soon.
But for now, if you want to land your hands on a pair, get your pre-orders in here. We reckon these will sell out quicker than it takes Usain Bolt to run the 100m, so you better be quick!
Are you in the queue to get a pair, or are you sticking to your Nikes? Let us know by tweeting us @maximumpop.