Recently we got the chance to put a few questions to booktuber George (of George Lester) and find out ALL the answers to what life is like on YouTube, how he got started, and find out why he's heart eyes over so many great booktubers.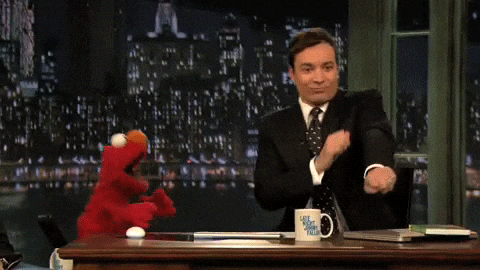 What first attracted you to booktube and made you begin posting your own videos? I was posting videos a couple of years before I started primarily focussing on booktube. I used to talk about Glee (oh yes, Glee-caps were a thing during Season 3!), I also used to sing and talk about my own life while I was at Uni. I think I just liked having someone to talk to about stuff, and slowly an audience built up around that. It all made me feel a lot less lonely. When I became a bookseller, I started to talk about books, blissfully unaware that there was a whole community of people who did it too. Slowly I did it more and more and here we are!
How long have you been an active member of the community? My first book review video was August 2012, where I talked about doing the Summer 15 and the 6 books that I read while I was on holiday! I was a lot thinner then too…ah the days of having a jawline…and a tan…and being a medium…eugh.
What equipment do you use to film your videos? I use a Panasonic Lumix FZ-48 (which is, like, 5 years old!) and mostly just daylight or a lamp if I'm filming at night and I edit using iMovie. It's a pretty basic setup. I want to upgrade to a better camera and some studio lights but dayum that stuff is expensive. I get by with what I have and, I think, when I'm filming using natural light the quality is pretty good :)
For anyone unfamiliar, can you describe your channel and content in only one sentence? NOPE! But here are three bullet points! (Always breaking the rules me…)
Mostly flailing about books
Occasional singing
Talking really fast. Like, really fast.
Booktube has become a massive online influencer in its own right, growing and growing each day. What sets your channel apart from the mass? I think it's so cool that booktube is being recognised as a big player in online influencing. You can really see it over in the US with the amazing work publishers do with people like JesseTheReader, XtineMay and Katytastic (all of whom I LOVE! BIG HEART EYES!) and it is starting to happen over here, which can only be good!
I'm not sure there is much setting me apart from what other booktubers do. I do book hauls and review various books and do tags and lists like everybody else. I suppose the only thing that really makes me different is that I talk about LGBT+ books quite a bit (and am about to start doing it more). As a teenager (and even as an adult) I didn't really know a lot about them or have access and I really want to be able to help (in some small way) in making them a lot more visible online. I always talk about the HUGE impact Boy Meets Boy by David Levithan had on my life and if I'd have read that sooner I might have been more comfortable in my own skin a hell of a lot sooner. If I can help someone find that book that makes them feel like I did after reading BMB, I will have done my job I guess.
'A to Z of LGBT Books!' is one of your most popular videos. Can you tell us about what went into making it and what its reception from your viewers was like? LucyTheReader, being the marvellous bookish wonder that she is, did a video on her A to Z of UKYA and it gave me an idea. I read a lot of LGBT books and worked out that I had enough to make my own. It was pretty tenuously linked at times, but I made it work (I think!). It took a lot of thought but I did the whole thing with love and I can sit here and think "Yup, I'm super proud of that video." And the response has been amazing. There has been so much love for it and every time I look and see that more people have watched it, I just feel all glowy and happy. I don't get tonnes of views on my videos really. It's a rare day when video of mine will get more than 200/300 views. To have a video that was super important to me have over 3500 people watch it makes me feel really happy. It's a video that I really loved making and a video that I just love so I'm glad people have been enjoying it.
Thanks so much to George for chatting to us! If you're interested in his videos you can watch them here, or tweet your own questions to him @TheGeorgeLester.