If you haven't heard of Jenny Valentine, we don't blame you. In the last few years she has been keeping a low profile on the YA scene, taking a break from being the ruling queen of the market.
However, now she's back with the thoughtful, moving, 'Fire Colour One', and it's time we all caught up on all things Valentine. Here are 5 things we here at MP! think you need to know about her.
5. Her first novel, 'Finding Violet Park', was an instant success, rocketing her to the lofty peaks of bestselling fame and winning the Guardian Prize for Children's Fiction. In other words: you should really give this book a go.
4. She's written different articles for The Guardian, one about the surreal experience of receiving the Guardian Prize for Children's Fiction, and her witty, thoughtful writing style seeps into all her words. Check out all her articles right here.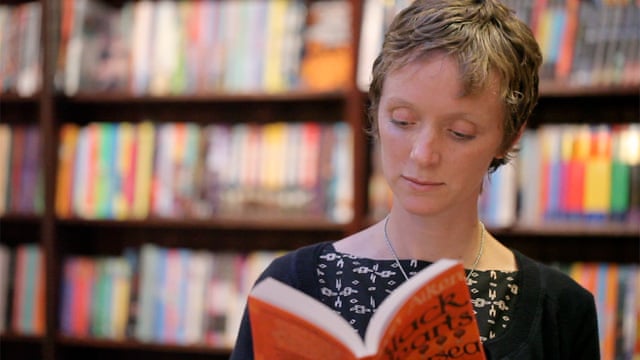 3. She has some really interesting quotes in her books, the sorts you'll want to write down so you can read it later.
"I told myself that some families we get without asking, while others we choose.  And I chose those two. I think that's what you'd call a silver lining" – 'Broken Soup'
"Sometimes, when I'm deciding which route to take to, say, the cinema in Camden, I get this feeling like maybe if I choose the wrong route, bad stuff will happen to me. This sort of thinking can make decisions really, really difficult because I'm always wondering what happens to all the choices we decide not to make" – 'Finding Violet Park'
2. Her newest book 'Fire Colour One' is a summer must-have. Thoughtful and different, with a set of unique characters you're not likely to forget, Jenny Valentine proves she has not lost her touch.
"Iris's father, Ernest, is at the end of his life and she hasn't even met him. Her best friend, Thurston, is somewhere on the other side of the world. Everything she thought she knew is up in flames.
Now her mother has declared war and means to get her hands on Ernest's priceless art collection. But Ernest has other ideas. There are things he wants Iris to know after he's gone. And the truth has more than one way of coming to light."
1. 'Fire Colour One' is out July 2nd, and the cover is beautiful, making it even more difficult to resist getting your hands on these 256 pages.
More bookish articles?