'Finding Audrey' is about exactly that: finding the Audrey who existed before anxiety took over her life and now keeps her inside and behind a pair of sunglasses. Finding oneself does not have to be some complicated philosophical affair either: it might just take a series of handwritten notes and a few trips to Starbucks to kickstart Audrey's recovery.
Currently on her book tour, author Sophie Kinsella spoke to Alice Marvels about her new novel and first attempt at the YA section.
When asked what she would book she would suggest to Audrey if she ever met her, Sophie said, "For myself, when I want to find some peace in my head and escape from real life, I always turn to Agatha Christie. There is something so soothing and restful about her plots. They distract a busy mind, and they appeal to everyone."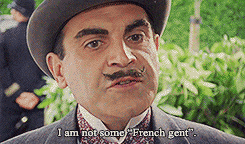 Noted, Sophie.
To read the full interview, click here.