So the nominations for the VMAs are in! Check out the full list here.
We were having a quick perusal of the nominees earlier on tonight when we suddenly found ourselves choking on an awkward lettuce leaf. You want to know why? 'COS LETTUCE DOESN'T GO WELL WITH OUTRAGE AND WE ARE OUTRAGED BECAUSE FIFTH HARMONY AREN'T NOMINATED FOR VIDEO OF THE YEAR!
Eventually we managed to spit out the offending lettuce leaf in time to see that the girls are nominated for something – Best Collaboration… then we began to choke again, but this time on pure rage.
'Work From Home' is undoubtedly one of the songs of the year and to see it be snubbed like this brings out the ogre in us. They AT LEAST should have been nominated for Best Choreography for giving the world the dance move of the year.
Seriously, the genius is in its simplicity! Anyone can do it, but it looks so good. We can't count the times we've busted this one out in the clubs in 2016.
Here's a couple of Lauren close-up… 'cos Lauren.
And just look at this cinematography. The most beautiful frame of hair flips and the sassiest choreography you'll ever see. It makes us cry pink tears for god's sake!
The sheer amount of twerking GIFs that can come from this video is proof enough that it's the best damn video of the year. Like seriously, it's choreographed within an inch of its life. That has to be worth something.
Poor old Camila used to not have a care in the world.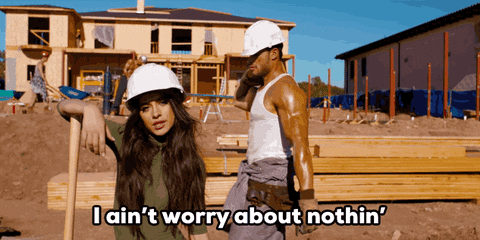 But now we are sure she's sitting in a pool with a mojito in some sunny location feeling totally ROBBED.
And so should you. Tweet us @maximumpop if you feel like 'Work From Home' was completely snubbed for Video of the Year at the VMAs 2016. Moan to us 'cos we'll listen.