OH MA GAWSH! Someone call the police because there's been a murder! 5H just absolutely slayed their Live Lounge performance. Harmonies for days! If you're like us and absolutely adore Fifth Harmony you're not going to want to miss this.
Fresh from yesterday's trip to Nando's (we know how obsessed 5H are with Peri Peri chicken), our five fabulous barbies treated us to a very raw, stripped-back performance. Not only did we get an acoustic version of chart mega smash 'Work From Home' (they managed to make that steamy jam sound quite wholesome), but we also were hit with a soulalicious cover of Elle King's down and dirty tune 'Ex's and Oh's'. Of course, that meant we got a lot of impassioned "ooh yeahs!"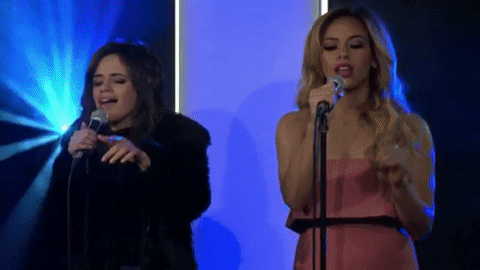 And some relentless sassy bopping. A moment which we would be happy to relive every day for the rest of our lives.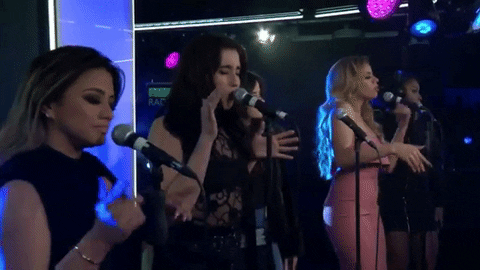 Clearly we weren't the only ones they impressed.
https://twitter.com/claraamfo/status/718037699974799360
On a less impressive note, Camila let it rip with her… interesting British accent. No getting away from that one.
Keeping with the British theme, apparently 5H all love Kate Winslet and they fell on the floor crying when they met her in a lift once. True story. They even teased that they might add a version of  'Titanic' theme tune 'My Heart Will Go On' as a bonus track on their upcoming album '7/27.'
Looks like the girls enjoyed the performance as much as we did.
.@BBCR1 doing the #LiveLounge was a dream come true for us… & @Claraamfo is the realest!! Much thanks & love. pic.twitter.com/RI5D9O2P5H

— Fifth Harmony (@FifthHarmony) April 7, 2016
Watch the full performance here:
https://www.youtube.com/watch?v=WekjBDHH2SE
Did you love Fifth Harmony's Live Lounge as much as we did? Tweet us your reactions at @maximumpop.