Ever found yourself at Fifth Harmony gig and scratching your head thinking how to pick up that gorgeous Harmonizer next to you? Look no further as we've got you covered with the top notch lines that'll make all the girls swoon.
I only have One Wish and that's to be Going Nowhere with you
2. You can be the BO$$ and I'll be the Sledgehammer.
3. I Don't Wanna Dance Alone and the way your Body Rocks makes me wanna Work From Home.
4. Every time you see your Reflection, you must think, damn, I'm Brave, Honest,  Beautiful.
5. Baby you're Worth It and we could have Everlasting Love because we are Better Together.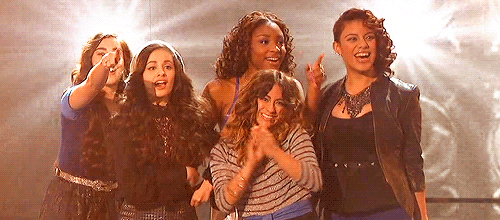 There you go, all the flirting you'll need! Got any more you can think of? Tweet them over to us @maximumpop so we can use them too.