Just because you're a fan of 'Black Magic' it doesn't mean you're not a 'BO$$'. Girl groups don't have to be rivals when the music is this good. Here's 11 things you know if you're a fan of both Fifth Harmony and Little Mix:
1) Ain't no shame in being discovered on a talent show.
2) Hair flips save lives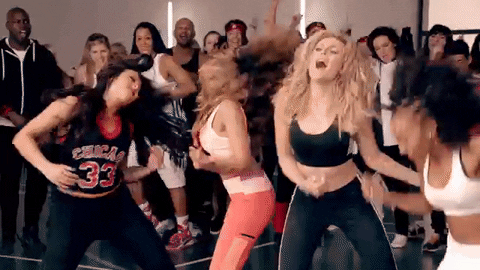 3) Harmonies are key (especially fifth ones)
4) Friends stick together. You're unstoppable when your girls are behind you.
5) Life is not meant to be taken too seriously.
6) You can literally twerk on anything anywhere, especially on your bandmates.
7) Sometimes you just have to all wear matching black leather outfits. Because life.
8) What is a stage without props
9) Synchronized arm waving improves a video by approximately 1000%.
10) Colour coordinating is everything
11) Girl power comes in all shapes, colours, sizes and (most importantly) hairstyles.

We just have to hope that tour dates don't clash! Tweet us @maximumpop if you're both a Harmonizer and Mixer.