If you're the type of person who prefers to swap the warfare of high street shopping for a more relaxing online version (and when we say relaxing, we mean sitting in your onesie and eating a family sized bar of Galaxy alone), you're probably a BIG fan of Boohoo.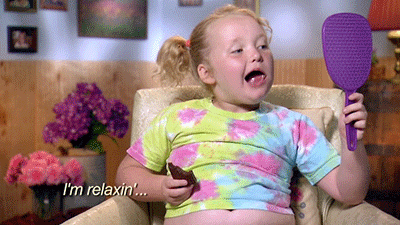 And you're not the only one, because celebs like Perrie Edwards (who wore a Boohoo bikini in the video for 'Shout Out To My Ex'), Charli XCX and Bella Thorne are also big advocates of the brand.
With that in mind, we couldn't resist heading down to Boohoo's SS17 showcase to see what you'll be DYING to get your hands on next year – and we were seriously impressed.
Not only is Boohoo's SS17 offering completely mesmerising, but it also looks like it was practically made for some of our fave stars.
WE HAVE A FEELING THAT LAUREN JAUREGUI AND LITTLE MIX ARE GOING TO LOVE LAZY OAF'S NEW DISNEY COLLECTION
MP! STYLE RECAP: DID FIFTH HARMONY, SHAWN MENDES, SELENA, NIALL OR ARIANA ROCK THIS YEAR'S AMAS?
Here are our top picks for channeling your inner Camila, Lauren, Perrie and Jesy WITHOUT breaking the bank (you're welcome).
Camila Cabello
Camila loves a tie, so this blouse is the ideal piece for channeling her edgy yet feminine side. Pair it with Boohoo's FAB floral leather jacket, and you'll transform yourself into Camila's twin in no time.
Frilled off the shoulder styles are also a Cabello fave, and, as luck would have it, they're available aplenty in Boohoo's SS17 collection. In fact, you'll find so many frilled styles, you'll probably definitely be spoilt for choice.
Lauren Jauregui
We think Lauren would fall head over heels for this denim jacket and Girl Gang cap combo. It's bold, beautiful and makes no apologies –just like Lauren herself. This is girl power x 100000.
Jesy Nelson
This one needs no explanation.
Jesy is known for her love of black and vampish style, and Boohoo have definitely delivered on that for SS17. The combination of dark tees with delicate net skirts and embroidered floral leathers offer the perfect rock-chic balance.
Perrie Edwards
After watching *that* 'Shout Out To My Ex' performance, we'll never be able to look at dusky pink again without thinking of Perrie (and that's no bad thing).
We think this figure-hugging maxi dress will be RIGHT up Perrie's street, and we can't wait to get our hands on one for ourselves.
Leigh-Anne Pinnock
Leigh-Anne loves her denim, and boy does she rock it. And who could say no to an (almost) matching shoes and bag combo? It's like the 90s again, but better.
Charli XCX
If you like things fun and colourful, you're probably a fan of Charli XCX's eternally- exciting wardrobe. Whether you opt for Boohoo's incredible rainbow beach set or the fabulously tropical embroidered culotte playsuit, you're bound to be the centre of attention.
Which look is your fave? Is there anything you can't wait to get your hands on? Leave a comment below and let us know!