Get dusting off some extra shelf space 'cos February is here and this month's new releases are hot as hell. From the emotional, heartbreaking collab between Carnegie talents Sarah Crossan and Brian Conaghan to the return to epic fantasy with Victoria Aveyard's 'Red Queen' series there's something this month for everyone.
Plus, Maximum Pop! have some super awesome extracts for you to sink your teeth into ahead of release. You can thank us later.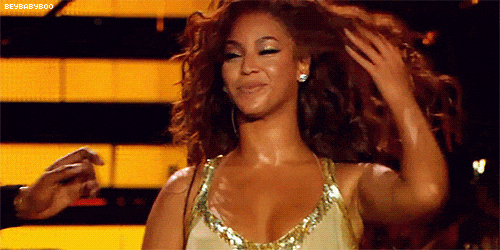 Which will tickle your fancy?
'The Edge of Everything'
Jeff Giles, 9th February, Bloomsbury
Every day, Zoe struggles to keep going. The cruel winter took her father's life and left her angry and broken-hearted. As she carries her little brother through a snowstorm that could kill him in minutes, her only thought is finding shelter. The cabin beyond the woods is far from the place of safety she hoped it would be…
>> Read the first 30 pages here! <<
'We Come Apart'
Sarah Crossan and Brian Conaghan, 9th February, Bloomsbury
Jess would never have looked twice at Nicu if her friends hadn't left her in the lurch. Nicu thinks Jess is beautiful. His dad brought Nicu and his mum here for a better life, but now all they talk about is going back home to find Nicu a wife. As Nicu and Jess get closer, their secrets come to the surface like bruises. The only safe place they have is with each other. But they can't be together, forever, and stay safe – can they?
---
QUIZ: Which Hogwarts house are you destined to be in based on your birthday?
19 times Tumblr shipped Dramione 137% better than we ever could

---
'Nowhere Near You'
Leah Thomas, 9th February, Bloomsbury
Ollie and Moritz might never meet, but their friendship knows no bounds. Their letters carry on as Ollie embarks on his first road trip away from the woods–no easy feat for a boy allergic to electricity–and Moritz decides which new school would best suit an eyeless boy who prefers to be alone. Can these boys ever find their place in a world that might never understand them?
>> Get started on this banger NOW! <<
'King's Cage' (Red Queen #3)
Victoria Aveyard, 9th February, Orion
Mare Barrow is a prisoner, powerless without her lightning, tormented by her mistakes. She lives at the mercy of a boy she once loved, a boy made of lies and betrayal. Now a king, Maven continues weaving his web in an attempt to maintain control over his country – and his prisoner. As they prepare for war, no longer able to linger in the shadows, Cal – the exiled prince with his own claim on Mare's heart – will stop at nothing to bring her back.
'We Are Okay'
Nina Lacour, 14th February, Dutton Books
Marin hasn't spoken to anyone from her old life since the day she left everything behind. No one knows the truth about those final weeks. Not even her best friend Mabel. But even thousands of miles away from the California coast, at college in New York, Marin still feels the pull of the life and tragedy she's tried to outrun.
What will you be picking up this month? Let us know in the comments which of these you're most excited for. Got any more recs? Please share!