With only 50 days left until Christmas (yes, you did just read that correctly), it's about time we started putting some *serious* concentration into our lists for Santa.
But if you're in a bit of a tizz trying to decide what you want, then STOP RIGHT THERE, because we have the perfect solution — a bag that looks EXACTLY like your favourite book.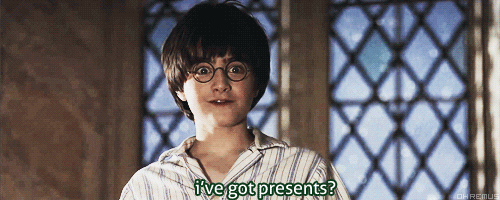 Designed by Etsy seller 'krukrustudio',  these dreamy bags are everything we wanted, and more.
Aside from being totally gorgeous, the bags are also super functional. Crafted from felt (or leather, if you so desire), these babies are roomy enough to carry all of your possessions, INCLUDING BOOKS.
With so many beautiful designs on offer, we think you'll have a hard time picking your fave. And, since choosing your favourite book is like choosing a favourite child, we'd forgive you for wanting to get your hands on more than one (or all) of them.
QUIZ: WHAT % RON ARE YOU?
HOW TO KNOW YOU'VE GOT BOOKISH FOMO AND THE #1 WAY TO HANDLE IT
Take a look through the bookish delights below, and give your faves an upvote. We'll send the results to Santa, and let him know what he should be popping down your chimney this year…
Oh, and don't forget to leave us a comment below and let us know which one you like best!