If you didn't see that Emery Lord won the MP! Bookish Awards 2016 'Book of the Year' with 'When We Collided' yet then where have you been?! This gorgeous, emotive novel is the cream of the crop and we love it with ALL the heart eyes possible.
If you haven't read it yet follow this link for magical bookish freebies or if you don't want to risk it, grab a copy here. Still need persuading to pick it up? Here's 9 reasons Emery Lord totes deserves to be our queen.
1. She's the queen of pulling at our heartstrings
Don't believe us? You obviously haven't read 'When We Collided' yet then. It's a story about love and mental health and family: two teens find that when you collide with the right person at just the right time, it will change you forever.
We're serious – if you don't cry at least once then we're sorry but you obviously have no heart.
2. She's #relatableAF
Not only are Jonah and Vivi's tangled rollercoaster lives so realistically portrayed, but Emery Lord is one relatable AF lady who has us screaming "SAME" at pretty much every tweet.
i fell in love the way i fall asleep: slowly, while reliving every embarrassing thing i've ever done & worrying about things i can't control

— emery lord (@emerylord) June 28, 2015
friend: so how's writing?
me: *pulls stress sandwich out of purse* pic.twitter.com/XXp3e1YMGo

— emery lord (@emerylord) October 10, 2016
See?
3. She writes the cutest couples everrrr
We can't help but ship Jonah and Vivi with all our hearts. It is legit impossible not to fall head over heels for these two, you'll be rooting for them from their very first collision right up until the very last pages. Through thick, thin, restaurant disasters and tumultuous times, Jonah and Vivi will destroy you in the best way possible.
4. She's a keen supporter of LGBTQ+ issues and diversity
And we're all for diversity around these parts, thank you very much.
i'm in ur books
makin ur characters gay pic.twitter.com/fyvGALxPts

— emery lord (@emerylord) October 18, 2016
5. She understands the important of family in YA
Do you think there's a parent problem in YA? Let us know in the comments because we kind of do. Where are all the mums and dads at, eh?
Emery Lord doesn't shy away from parents or parental problems though. In fact, she embraces them whole heartedly, and 'When We Collided' would not be the same without the mums and dads.
6.  She handles mental health like a PRO
Same thing. Emery just GETS IT.
There's no sugar-coated mental illness to be found in this paperback, that's for sure.
7. She's got a new novel coming out in 2017 and we're already stoked to read it
Have you seen the synopsis yet? Love, loss, faith and friendship all signed into one – sign us on up!
We can't wait to read this one from the ever talented lady because the more of her books we have in our lives the better. Fact.
8. She's obsessed with all the same things as us
Including Rupi Kaur's badass feminist poetry collection 'milk and honey' which we think is the bomb.com.
from Rupi Kaur's Milk & Honey pic.twitter.com/gd0razOoUf

— emery lord (@emerylord) October 9, 2016
Check out more feminist reads here.
9. She's the sweetest person IRL
Seriously, when is she doing more events already?! We want to go meet her with an arm full of books and ask her to sign every single one of them whilst we chatter away about how much we love her/her books/Jonah and Vivi.
You're in luck though. We've got you covered: here's how you'll never miss another event or signing from your fave ever again! And you can keep an eye on Emery especially.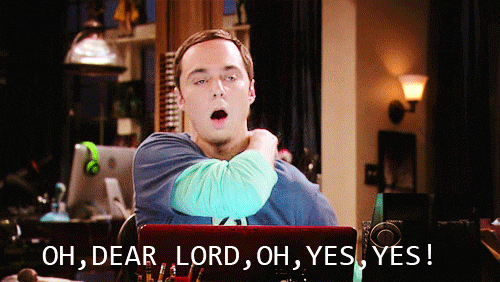 What's your #1 reason for loving Emery Lord and 'When We Collided'? Let us know in the comments or tweet us over @maximumpopbooks.