Hands up who's wishing they'd gone straight back to sleep without checking any form of TV or social media outlets this morning?
Yup, us too.
Today marks a seriously sad day for the whole world – in fact it's so horrendous, it feels like a nightmare.
A guy who has boasted about sexually harassing women, is under investigation for sexual assault, and has openly said that he wants to BAN an entire religion from America has genuinely just been made the most powerful man in the world, and we really don't know what to think.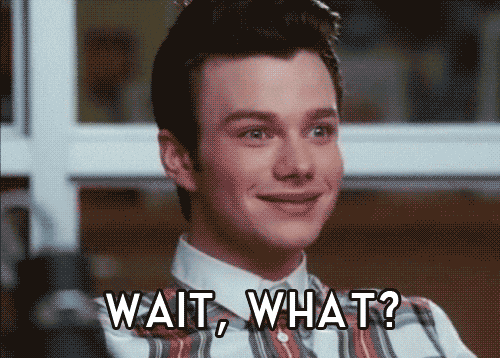 Given the monstrosity of the situation, you'd be forgiven for wanting to crawl back into bed and hibernate today. But, if you have been brave enough to venture out into the land of social media today, you may have seen this image doing the rounds:
Unfortunately,  these aren't the real results and there hasn't been one massive mix up (although wouldn't it be lovely if there had been). This image actually shows what the results would look like if just millennials had voted in the election, and don't they look better?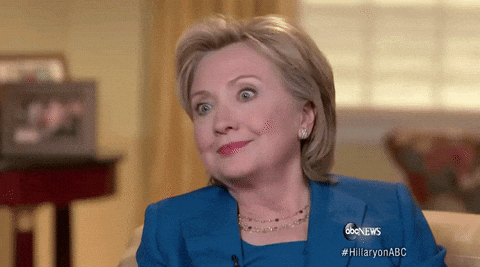 While there's no real 'bright side' to the outcome of this election, what we do know is that us millennials are fighting for love, compassion and equality.
Among all of the individuals who have been subjected to Trump's propaganda, there are plenty who feel more passionate than ever about looking after their peers, and ensuring that justice is done.
The election result has sparked an inner-fury among individuals who are deemed 'too young' to have a say in their own future, and as a result, we're taking politics more seriously than ever before.
THIS ELECTION WILL MAKE HISTORY BUT I DON'T GET A SAY. HERE'S WHAT IT'S LIKE TO BE AN AMERICAN TEEN IN 2016
WHY HAPPINESS CAN BE FOUND, EVEN IN THE DARKEST OF TIMES, IF ONE ONLY REMEMBERS TO TURN ON THE LIGHT
It may be too late this time, but when the millennial generation become the voting majority,  maybe then we'll be lucky enough to have our people represented by a kind and considerate politician, who really DOES have everyone's welfare at heart.
Maybe when those who were too young to vote this time are able to legally have their say, we stand a little more hope, and Trump won't be permitted a second stint in power. Fingers crossed, anyway.
As expected, all of our FAVE influencers are just as disgruntled with the results as we are:
Oh dear god… I'm not sure what's more terrifying. Trump as president or the amount of people who voted for him. pic.twitter.com/CCgI0mQmLS

— Zoë (@Zoella) November 9, 2016
Pop stars had their say.
*sigh*

— Bradley Will Simpson (@TheVampsBrad) November 9, 2016
YEP.
Fuck

— Caspar Lee (@Caspar_Lee) November 9, 2016
There's more.
if you wish you had done more to stop trump, remember how tonight feels. brand it into your memory, & during the next election, GET TO WORK.

— Tyler Oakley (@tyleroakley) November 9, 2016
I feel physically sick.

— Poppy Deyes (@PoppyDeyes) November 9, 2016
And it doesn't end there. 
It doesn't seem like much right now, but the fact that there are still SO many people out there fighting for love and equality makes us feel that little bit better.
It feels wrong that such a huge number of young people were not allowed to have a say on THEIR futures in this election, and have, consequently, been left with a President who will potentially ruin things for them entirely.
But for now, all we can do is stand with these people, and show them the compassion they deserve. It is our duty to stand up to sexism, racism, and it is our job to stand up for climate change and for the fair treatment  of minority communities.
From now on, we ALL have a part to play in providing the world a kind voice, and that needs to start right now. So let's go out there, stand proud, and show'em who's boss.
What do you think of the results? Did you vote, or were you unable to due to age? Let us know by leaving a comment below, and we'd love to see some encouraging and kind words to brighten up the day!