The Live Lounge has seen its share of top artists, with Ella Henderson, George Ezra and Lower Than Atlantic all playing this month alone, not to mention twenty-odd other high-ranking singers.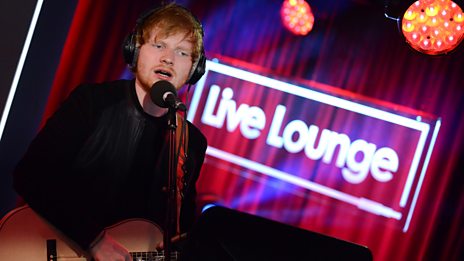 Now added to that list is 'Don't' singer, Ed Sheeran, taking to the lounge not once, but twice, performing Hozier's 'Take Me To Church', and his own song, 'Thinking Out Loud'. Safe to say, our Ed can do no wrong.
Have a look at the two performances here.
https://www.youtube.com/watch?v=6EuE8Ic1kPk