Unless you've been living under a rock for the last couple of years then you probably know who Ed Sheeran is. You know the adorable ginger nut that makes amazing music with his guitar.
Well word on the street is that he's one of the nicest guys in the music business. But we already knew that! His longtime friend Jamal Edwards told BANG Showbiz earlier this month "He is one of the most realest people."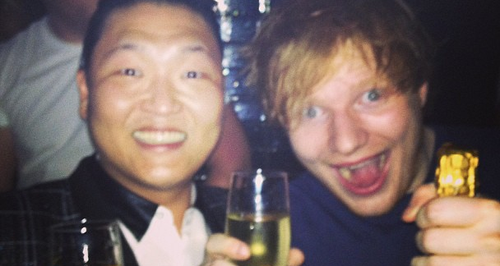 He added that "I was speaking to him not so long ago and we were in a club and he was in the same club as the guy from 'Gangnam Style'. He was like, 'Yeah, this is sick!' So, as much as what's going on in his world, he's still excited by the people he gets to mingle with."
Isn't that nice to hear? Do you love Ed Sheeran even more after hearing this because do! And now we want to do the 'Gangnam Style' dance with him!
Give us a Tweet with your thoughts about our Teddy Sheeran over on @maximumpop