Are you prepared to be plagued by 'The Silence of Six' every waking moment? Because that's legit about to happen. Once you start this thrilling series by E.C. Myers you won't be able to put it down – are you ready?
E.C. Myers is the author of the Andre Norton Award–winning 'Fair Coin' and 'Quantum Coin', young adult science fiction novels published by Pyr, and the acclaimed young adult thriller 'The Silence of Six' from Adaptive Books.
We were pretty excited to throw some burning questions about his latest books his way but that's not the only thing you have to be excited about: 5 lucky MP!ers are going to be in with the chance of bagging themselves a prize bundle filled with books, books, and more books!
All from the incredible E.C. Myers, of course. Including his most recent hit 'Against All Silence'.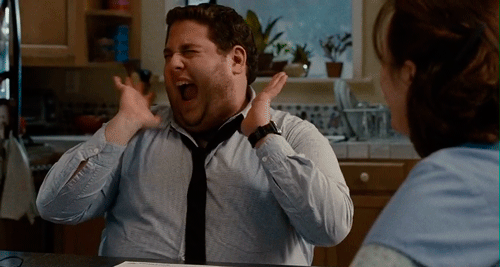 Before we get to E.C. Myers' As to our Qs, here's a little something something about the series to wet your appetite BIG TIME:
""WHAT IS THE SILENCE OF SIX, AND WHAT ARE YOU GOING TO DO ABOUT IT?"
These are the last words uttered by 17-year-old Max Stein's best friend, Evan, just moments before he kills himself after hacking into the live-streaming presidential debate at their high school.
Haunted by the unforgettable image of Evan's death, Max's entire world is upended as he suddenly finds himself the target of a corporate-government witch hunt. Fearing for his life and fighting for his own innocence, Max goes on the run with no one to trust and too many unanswered questions.
Max must dust off his own hacking skills and manoeuvre through the dangerous labyrinth of underground hacktivist networks, ever-shifting alliances, and virtual identities—all the while hoping to find the truth behind the "Silence of Six" before it's too late."
Sounds like these books are gonna get reallll.
Now let's get to the chitter chatter. Remember to keep reading for the awesome giveaway too! Seriously. It's not to be missed.
Can you describe 'Against All Silence' in the length of a tweet? Teen hacktivists try to save the World Wide Web from an evil corporation that's seizing control of it — and all the information we share.
Can you remember the moment this idea came to you? Not the precise moment, but my earliest notes show that I knew right away that Max would be in Paris looking for his mother and unable to return home. As I thought through different scenarios and challenges, and discussed it with the editorial team at Adaptive, I wrote down what ended up being the basic premise: "Take back the internet."
How is this book different from 'Silence of Six'? The scope of the conspiracy and its impact is much larger, and Max and Penny spend the entire book in Europe, but in some ways the story is also smaller and more personal. Max is trying to find out who he is, even as he gets to know his mother and realises that Penny may not be the woman he thought she was.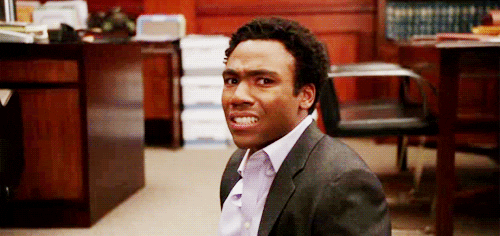 There's also a little more action, and less time behind a keyboard than in 'The Silence of Six'. It's really about relationships between people, as well as with technology and information and the internet.
What makes a great thriller? I figure you know it when you see it, but I think some of the essential ingredients are an intriguing question or problem to solve, interesting characters, and plenty of surprises.
If you weren't an author, what would you be? I actually had to make this choice at one point, when I had to choose between a new job or going to the Clarion West Writers Workshop. If I hadn't attended that workshop, I think writing would have remained only a hobby, or I might have given it up entirely in favour of focusing on a "real" job. I would probably be in a management position at a cable television network if things had gone differently.
If there was one thing people remembered from reading this book, what would you like it to be? I would love it if people who read it remember enjoying it. But it would also be great if everyone thought more about how we engage with each other, especially online, and are more careful and respectful about what we put out there.
Seriously you NEED to get your hands on this book – ALL of E.C. Myers' books – because we need these kinds of action-packed, internet-based, hacktivist thrillers in our lives.
See, even Iron Man things so.
So, let's talk WINNING. What's on offer, you ask? Only 5 prize bundles including 1 copy of all of these books:
'The Silence of Six'
'SOS' ('The Silence of Six' prequel)
'Against All Silence'
'Double Think' ('Against All Silence' prequel)
That's right, we're giving away ALLLLL the E.C. Myers. If you fancy more, check out 6 ways to up your reading game for another sneaky giveaway.
Unfortunately this comp is only for the US folks this time (soz, UK and International peeps) but you Americans are going to have the time of your lives with these books.
How to enter? All you need to do is follow both @maximumpopbooks and @AdaptiveBooks on Twitter and RT the following tweet. That's it!
This competition has now ended! Congrats to the winners @AlexisHolpin, @din0_might, @cassiea1000, @annebelcon, @oo_carmel_oo.
Don't want to risk it? Preorder 'Against All Silence' right here right now, and make sure to check out Adaptive Books on Facebook and Twitter @AdaptiveBooks for more updates on the thrilling series.
Which of E.C. Myers' books are you most excited about? Let us know in the comments!