We're all for diving into books around here but sometimes some people struggle more than others when it comes to reading.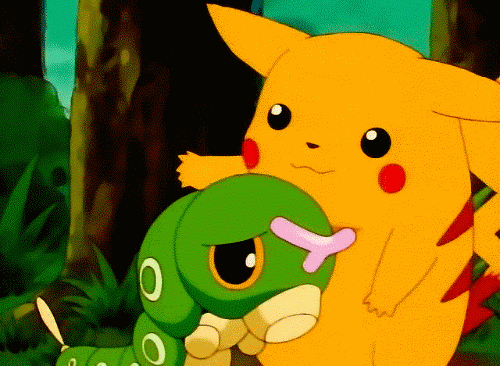 It's currently Dyslexia Awareness week and what better way to celebrate and raise awareness than by doing what MP! Books does best: recommending the best of the best to tickle your reading fancy. And this time? We're going Dyslexia friendly.
Barrington Stoke, the lovely publishers behind most of these books, are dedicated to making super readable books for both reluctant readers and Dyslexia sufferers. They're printed in a special Dyslexic-friendly font on cool tinted paper and are all pretty short too, just to make the whole reading process better, more accessible, and all around more bookish than ever.
It's so perfect that they're collaborating with BookLife on this awareness campaign because we totes need this kind of accessibility available to anybody and everybody who wants to pick up a book.
You can read more about what BookLife are up to on their website or you can find them on twitter @BookLifeSocial. For now though, check out our top 10 Dyslexic-friendly recs:
'Unboxed' by Non Pratt
Duh, we had to get this one in there straight away because we're still yelling about our love for it from the rooftops. 'Unboxed' is a gorgeous YA novel about four friends coming together to open a time-capsule they made when their missing link, Millie, was still alive.
It's all about friendship and grief and accepting yourself. Plus Non Pratt is notoriously awesome so you totally need to give it a read if you haven't already.
'Mr Birdsnest and the House Next Door' by Julia Donaldson
Loved 'The Gruffalo' growing up? Because same, and this stellar children's book is written by the same author so you know it must be pretty wicked. Part of the 'Little Gems' collection for children, 'Mr Birdnest' is beautiful inside and out. – but you don't need to be told that, you can see the beautiful illustrations by Hannah Shaw on the front cover.
'The Snake Who Came to Stay' by Julia Donaldson
Speaking of children's books, 'The Snake Who Came to Stay' is also a pretty awesome one by Julia Donaldson.
We might personally be well over the interest age but one of the perks of coming from a large family is getting to snuggle down with the little ones at bedtime and read hilarious short stories like these. Oh how we wish we could be 7 again.
'A Dark Trade' by Mary Hooper
Need some Victorian YA in your life? Of course you do. Duh. 'A Dark Trade' is the best kind of atmospheric Victorian drama, hands down, and it only gets better from there.
Gina is an orphan who soon finds herself alone, scared, and without shelter on the dark streets of London. Except… as a boy, she discovers, she might find some employment.
Feminist and thrilling, Gina soon discovers that even masquerading as "George" in the safe haven of her new home and job, things are never quite what they seem and danger lurks around every corner.
'Glee Club' by Jo Cotterill
Don't mind us, we're just quietly freaking out over this magnificent musical number.
When Burford School Glee Club lose their musical director right ahead of a big competition, club member Mel steps in and it's one big rollercoaster ride from there.
If you love the TV Show 'Glee' you'll no doubt fall head over heels for this one, full of musical numbers, drama and more!
'Them' by L.A. Weatherly
Since we totally don't talk about how much we adore L.A. Weatherly enough already (shifty eyes), why not recommend some more of her wonderful stories?
'Them' deals with themes of responsibility and bullying in a beautiful, heartbreaking way. All Kylie wants to do is fit in at her new school but Jaz and her gang have other plans: if she wants to join their group she can do, but only if she hurts poor, innocent bystander Adam first.
What will she choose? Will her morals win out? This one's so poignant you truly cannot miss it.
'The Mystery of the Man with the Black Beard' by Gillian Cross
Because we know you secretly want more 'Little Gems' in your life, here's another children's rec for to stick your teeth into.
First Annie and her family get a strange visit from the Man with the Black Beard, and then Annie's dad disappears too. With no one else to turn to, Annie and friends get their magnifying glasses and Sherlock Holmes' caps out to become the best investigators and interrogate some rather sticky clues…
'Prince Frog Face' by Kaye Umansky
We LOVE it when our fave books are inspired by fairytales or the odd Disney film, so when we found out about this hilarious retelling of the Frog Prince fairytale we knew it needed to be in our lives ASAP.
Yeah, maybe we'll pass on kissing this princeling…. but if the fairytales are right, there must just be a newly humbled royal under there waiting to sweep us off our feet *swoons*
'Shadow Girl' by Sally Nicholls
Need some extra spook in your life as we make our way towards Halloween? Yes. Yes. A thousand times yes.
'Shadow Girl' is a heartwarming story about friendship but with one hell of a supernatural twist. Foster kid Clare isn't doing so great – until she meets Maddie. Previously closed-off and aloof, Maddie awakens a new side to her. Except – Maddie has a mysterious history and a secret of her own she's keeping. What could it be?
'Hostage' by Malorie Blackman
From everyone's fave author, Malorie Blackman is back at it again with another completely awesome book.
'Hostage' is guaranteed to get your blood pumping as Angela finds herself in a kidnapped and held for randsom scenario. Unfortunately she's not at all convinced her dad will pay to get her back, ut is she wrong about her dad? Has everything she thought about him been a lie?
Barrington Stoke will also be launching a giveaway on The Mile Long Bookshelf at 10am on October 5th. So if you want to be in with a shot of winning 1 of 10 copies of 'Mr Birdsnest and the House Next Door' check that out at some point before it closes on October 9th.
Which of our fab recs will you be picking up first though? Let us know in the comments and make sure to leave your own Dsylexic-friendly recs down there too to share the love with others.