It happened. Donald Trump has been elected the 45th president of the United States. Obviously, everyone knew it could happen, but a majority of the traditionally reliable election polls had Hillary Clinton winning by a pretty large percentage (around 20%, generally). It shocked the country and many citizens were upset by the outcome, others were pleasantly surprised. However, some of the U.S. citizens most affected were actually teenagers.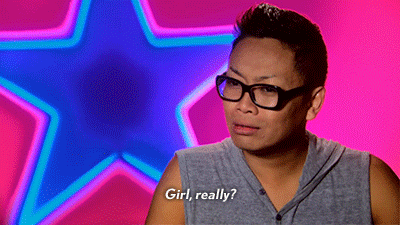 Yeah, really. Students spent many of the days after the election protesting and participating in "walk-outs" where students literally walk straight out of class. These "walk-outs" happened across the country from California to New Jersey, and students chanted phrases like "Not My President". At some schools, teachers even participated in these walkouts.
In addition to the protesting, students have reported negative mood and behaviour changes in their high schools. Laura W., from New Jersey, says "ever since [Trump] got elected, there has been a sense of comradery between the students that disliked him because it was so unfathomable". Likewise, Kimmie P., from Connecticut, said "those in support of Trump have only continued to harass those who do not support him by making rude and intolerant comments". Some students also reported their teachers making comments about how nervous they are for the state of the country, which is super sad.
School communities are being torn apart and the hateful feelings plague the halls of high schools in America. However, teens need to start uniting to get ready to shape their future and prevent things like this from happening again. American teens, we're sending our love all the way from the U.K.!