So word on the street is Demi Lovato, Ashley Tisdale, Avril Lavigne and Fall Out Boy are all teaming up for a song for Disney's new flick Charming.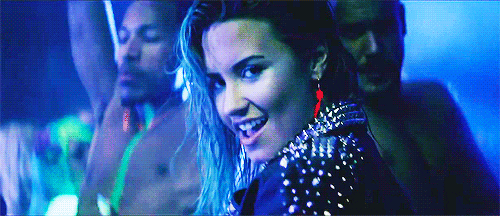 So it was written by Fall Out Boy and the three lovely ladies use their voices to make up the song. SOUNDS FABULOUS.
Only thing is we want to know, where was Little Mix's invite? Especially Jade and Perrie's!
The two pop stars are known for loving the Disney life and we are sure they are going to be very upset their invites got lost in the post.
Little Mix for the next Disney movie soundtrack, let's get this going!